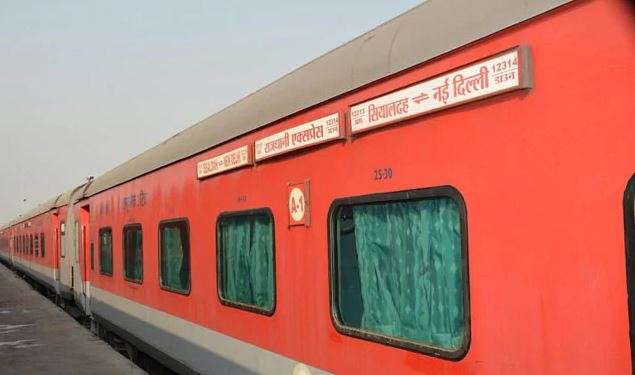 The Indian Railways has certified the twin-engine (double engine) operation on express trains on February 7. A trial run of double-engine in Delhi-Mumbai Rajdhani Express saved Indian Railways 106 minutes. 
The Indian Railways is working on to smoothen your travel in premium trains like the Rajdhani Express. The Railways has successfully tested twin-engine viability in Mumbai Rajdhani Express. Railways will soon implement the system in all Rajdhani Express thereby cutting down on the time taken during the change of engines. 
The system will surely cut down on the travel time and this will also help Railways to rum more trains on the route. 
A trial for the same was performed on February 13 between Hazrat Nizamuddin in Delhi to Mumbai's Chhatrapati Shivaji Terminal. The trial run with twin-engine saved Rajdhani Express 106 minutes, railways officials confirmed.
A similar trial was conducted between Bandra Terminal and Hazrat Nizamuddin terminal. Railways confirmed that it saved them 83 minutes from one side and 77 minutes during the return trip. 
The twin-engine will help Indian Railways add two more bogies s in the Rajdhani Express helping them to create spaces for more than 150 passengers. Rajdhani Express now has 22 coaches that on an average accommodates over 1200 passengers. 
This comes after Indian Railways successful launch of Vande Bharat Express that started operations on Delhi–Varanasi–Delhi route. 
If officials are to be believed, the Indian Railways is also working on the comfort of senior citizens. Premium trains like Rajdhani Express will have more comfort and features that will also help specially-abled people.
The Rajdhani Express first ran between New Delhi and Howrah in 1969. Rajdhani means "The Capital" and as the name suggests it normally runs from state capitals to national capital Delhi. It is one of India's most high priority train and is fully air-conditioned. The twin-engine facility will also provide more power option for the trains. 
Other steps that Indian Railways has taken to improve India's lifeline. 
नामुमकिन अब मुमकिन है: Railways is redefining the country's future by connecting the vast hinterland with new projects and leveraging indigenous innovations to save cost and become more environment friendly. pic.twitter.com/wDg2iUAEzn

— Piyush Goyal (@PiyushGoyal) February 22, 2019