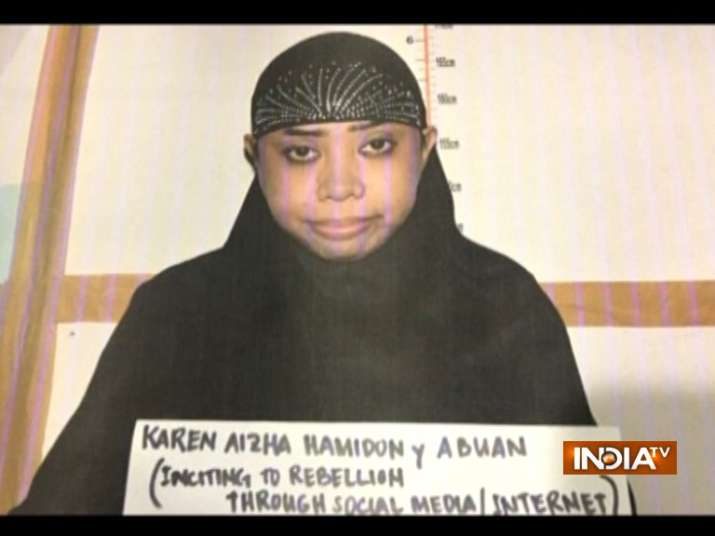 The National Investigation Agency (NIA) will question Indian-origin Karen Aizha Hamidon through video-conferencing for her alleged role in spreading radical Islamic extremist propaganda and for recruiting foreign fighters for terrorist acts and inciting rebellion through the use of the internet and social media.
Hamidon, who was married to a militant leader Mohammad Jaafar Maguid, was arrested by the National Bureau of Investigation (NBI) of the Philippines on October 11.
On the day of her arrest, she allegedly posted a message on her Telegram instant messaging app inviting Muslims to join Islamic State-linked militants who have laid siege on southern Marawi city.
Forensic examinations on her mobile phone showed 296 posts of the same message promoting rebellion in Marawi, the National Bureau of Investigation said.
The NBI, an agency under the Department of Justice, said Hamidon was also the ex-wife of a Singaporean, Muhammad Shamin Mohammed Sidek, detained there for alleged ties to the IS group.
The agency also said she is being investigated in other countries for possible links to international extremism financing.