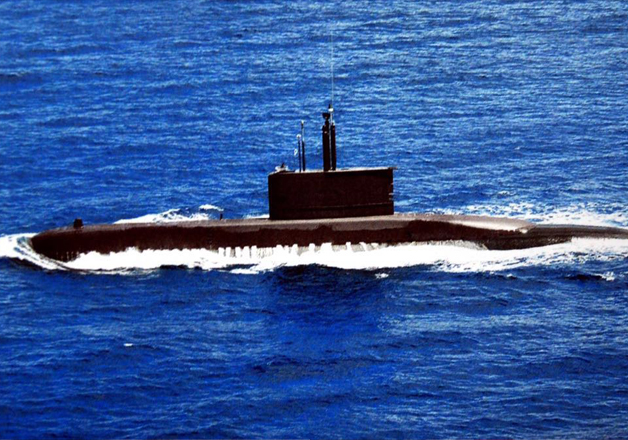 The Indian Navy today categorically denied the Pakistani Navy's claim that it had prevented an Indian submarine from entering its territorial water. 
Dubbing it as 'blatant lies', Navy spokesperson Captain DK Sharma said that the Indian Navy did not have any under water movement in the said waters as claimed by the Pakistani Navy. 
"Indian Navy categorically denies the statement of Pakistani Navy as blatant lies," the spokesperson said. 
Indian Navy's reaction came in the wake of Pakistani media reporting that the country's Navy had detected an Indian submarine near its waters and 'chased it out' in time.
"The unsuspecting submarine was detected and localised south of Pakistani coast on November 16. Thereafter, despite submarine's desperate efforts to escape detection, it was continuously tracked by Pakistan Navy Fleet units and pushed well clear of our waters," Pakistan navy said in a statement.
On Tuesday, Pakistan Navy said that China Pakistan Economic Corridor's first cargo containers were safely escorted in the Arabian Sea towards their destination to the Middle East and African countries. 
Pakistan Army's powerful Army Chief Gen Raheel Sharif had on Wednesday claimed that his men killed 11 Indian soldiers in cross border firing across the Line of Control (LoC). This statement too was denied by the Indian Army.