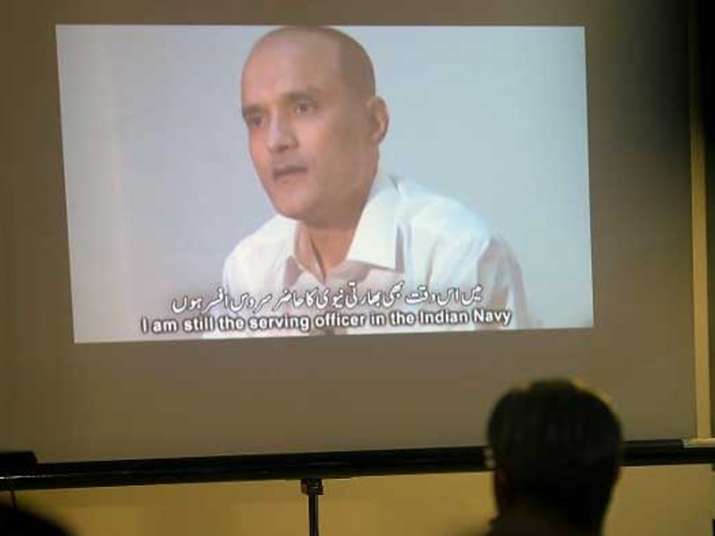 Indian High Commissioner in Islamabad Gautam Bambawale will be meeting Pakistan Foreign Secretary Tehmina Janjua in connection with the case of retired Indian navy officer Kulbhushan Jadhav, who has been given death sentence by an army court there.
According to sources, Bambawale is expected to raise the issue of consular access to Jadhav as Pakistan has rejected 13 of India's requests for the same in the last one year.
Apart from diplomatic options, India will also explore legal remedies permitted under Pakistan legal system including Jadhav's family appealing against the verdict.
India had yesterday said that it is engaged in efforts to bring back Jadhav, who it reiterated is innocent of the charges hurled at him.
External Affairs Ministry spokesperson Gopal Baglay also said that New Delhi has no knowledge of where Jadhav has been kept in Pakistan or his condition due to Islamabad's refusal to provide consular access to him.
"We are engaged in the efforts (for his release)... I won't like to speculate on the steps about the future at this stage, or who we will talk to and who will not talk to," he said.
Jadhav, a former Indian naval officer, has been sentenced to death by a Pakistani military court for espionage and waging war against Pakistan. India has warned that if Pakistan executes Jadhav, who was arrested in March 2016, it would amount to "premeditated murder".
According to the MEA, India had made 13 requests to Pakistan till April 10 for consular access to Jadhav, but Islamabad denied each of them.