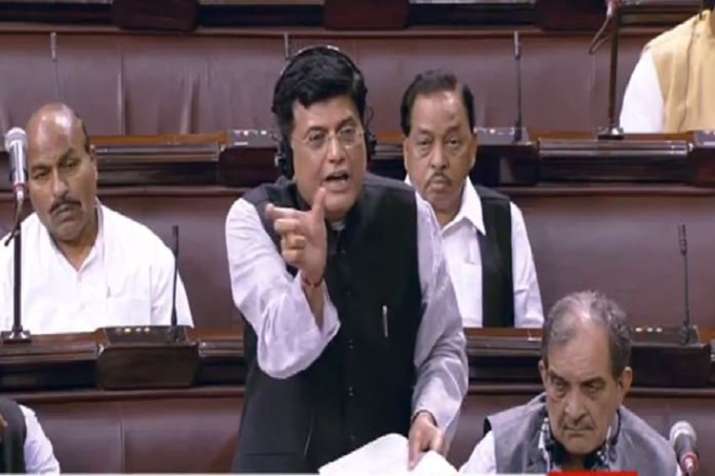 Finance Minister Piyush Goyal on Tuesday said that the loans and deposits of individual Indians in Swiss banks decreased by 34.5 per cent in the last year, as compared to the previous year. Speaking in the Rajya Sabha, Goyal said that the decrease in percentage has been released by Swiss National Bank data.
"BIS data shows non-bank loans and deposits (constituting individual and corporate deposits used as black money) fell by 34.5 per cent in 2017 as compared to 2016," Goyal said.
"After Modi govt came to power in 2014, the amount deposited in Swiss National Bank has reduced by 80 per cent between 2014 and 2017", he added.
The finance minister commented on the news reports quoting the annual statistics of the Swiss Bank that showed increase of 50 per cent in its total liabilities towards India in 2016 to 2017 and said that the data is misinterpreted.
"Data is misinterpreted, it includes non-deposit liabilities, business of Swiss branches in India, Interbank transactions, fiduciary liability," said the finance minister in Rajya Sabha.
"It is assumed that the assets held by Indian residents in Switzerland are undeclared." he added.