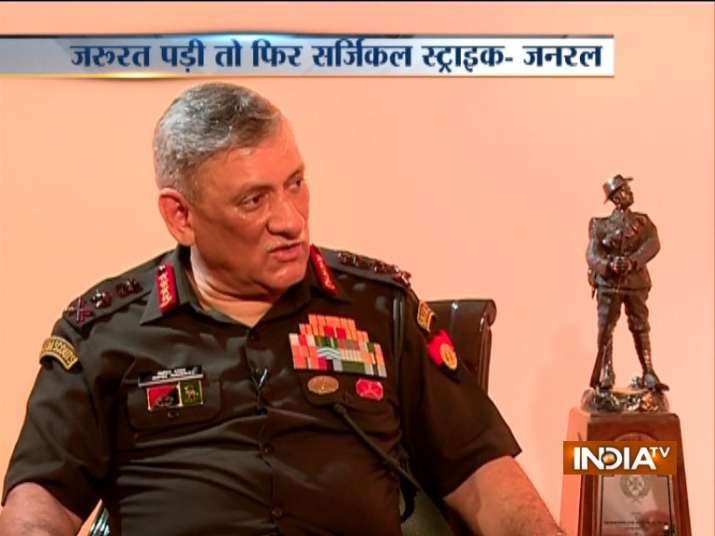 In a stern warning to Pakistan, Army Chief General Bipin Rawat on Thursday said that the  Indian forces will carry out yet another surgical strike against the western neighbour if it does not stop sheltering terrorists.
In an exclusive interview to India TV, General Bipin Rawat said that Pakistan should keep in mind the fact that it is already fighting a war on its western border (Afghanistan border) and therefore, the country can't afford to open another front against India on its eastern border.
"Do they think they are capable of fighting wars on two fronts?" General Rawat asked.
Responding to a question on Pakistan  frequently issuing threats of using nuclear weapons, General Rawat said that nuclear weapons are strategic or tactical weapons.
" If any country talks about using nuclear weapons, it means that it has already conceded defeat in case of convention war with its opponent," he said.
General Rawat said that he considers Pak army a professional force.
However, he added that whenever any force becomes part of political force, it starts deviating from its main task.
Watch: Indian Army will once again carry out surgical strikes against Pakistan, warns General Bipin Rawat