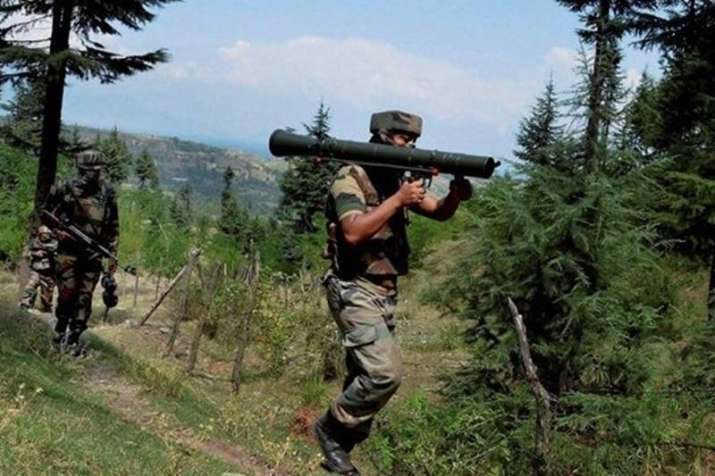 A day after Indian Army carried out surgical strikes on the terror launch pads in Pakistan-occupied Kashmir, it has emerged that the armed forces were aided by ISRO's Cartosat satellite which provided high-resolution images for the operation.
"We've been providing images to the armed forces, the army in particular. While I cannot comment if any specific image was sent on a particular day in the previous week, I can say that Cartosat images are meant for this purpose and the army has used this," a source in ISRO was quoted by Times of India in its report as saying. 
Both ISRO and Ministry of Defence have restrained themselves to disclose about the use of Cartosat satellites, which is considered to be India's 'eye in sky'. 
With capability of providing high-resolution images of up to 0.65 metres, the Cartosat-2C (launched in June this year) has enhanced the surveillance the surveillance and reconnaissance capabilities of Indian military forces. 
The ISRO source revealed that the Cartosat also provided Area of Interest (AOI) based images for the armed forces. 
Another source explained that based on request, one of more images covering the AOI as specified is provided in as a single polygon (all areas in one circle) in the form of a shapefile (non-topological geometry and attribute information for the spatial features). 
According to the National Remote Sensing Centre (NRSC) in Hyderabad, the AOI products are highly useful for the armed forces. 
The Cartosat 2C is the best in class that India boasts. However, countries like the US and Israel claim to have better ones. 
Other than clicking pictures of area of interest, this high-tech satellite can also record videos of sensitive targets from space, compress it, and relay it back to earth. 
On Wednesday night, Indian Army carried out surgical strikes on seven terror launch pads in Pakistan-occupied Kashmir killing around 35-40 terrorists.