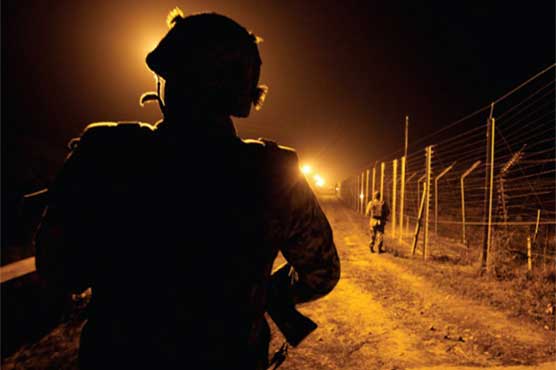 Colonel Saurabh Singh Shekhawat, India's most decorated officer who has conquered Mount Everest thrice, has accused two former Army Chiefs and a senior serving officer of victimising him for speaking up about a substandard operation in 2011 that embarrassed the force, says a Hindustan Times report.
In his complaint to the Army headquarters, 45-year-old Shekhawat has named former chief Gen Bikram Singh, his successor Gen Dalbir Singh and Lt Gen Abhay Krishna. 
"I am forced, with distress and disillusionment, to state that despite being highest decorated serving officer in the army with an unblemished operational profile, I have been systematically vicitimised by officers at the highest level," Hindustan Times quoted the letter by Shekhawat as saying.
Shekhawat's allegations are in connection with the 2011 Jorhat operation when Army personnel failed to stick to laid down norms in carrying out a counter-insurgency operation in Jorhat city of Assam where they raided residence of a businessman. 
The failed operation led to an all-out war among India's top Army officers and at one point even threatened to derail the force's succession plan. 
While Colonel Shekhawat declined to comment, General Bikram Singh said that he didn't remember the case. "It is not right for me to comment also, as it's more than three years that I have retired," General Bikram told Hindustan Times. 
The report cited Army sources saying that such complaints usually take six to seven months to be processed. The complaint by Colonel Shekhawat was made in April. 
On the midnight of December 20, 2011, an Army Intelligence Unit of 10-12 personnel barged into the house of Surjit Gogoi alias Poona Gogoi, a Jorhat-based businessman, on the suspicion he was working with the separatist United Liberation Front of Asom.
Gogoi was a former ULFA militant who came overground and surrendered way back in 1992 to start his own business
Gogoi, a contractor with the military engineering corps, was not home when the intelligence unit of the 3 Corps, which was based in neighbouring Nagland's Dimapur, raided his home in the presence of his wife and other family members.
Gogoi lodged an FIR alleging that the Army personnel took away three mobile handsets, a licensed .32 pistol, a passport, Rs 1.5 lakh in cash and other valuables. Gogoi also complained that the gang tied up his wife, two teen-aged sons and a daughter and locked them in one room and forcibly took away the items in his absence.
Shekhawat's 21 para (SF) unit was based in Jorhat at that but in a breach of procedure, the Army intelligence unit did not inform his unit or local police about the operation, says his letter. 
He brought the incident to the notice of his superiors but they denied that the Army was involved. He then spoke to the then brigadier, general staff, Abhay Krishna who dinied any involvement, and instead asked Shekhawat as to "how did he know that 3 CISU had done such a thing". 
The intelligence unit was under Krishna's command. Bikram Singh was the eastern army commander and Dalbir Singh the 3 Corps commander. Krishna took charge of the southwestern command this January.
The intelligence unit raid caused an uproar and the then army chief Gen VK Singh, who is now a minister at the Centre, issued a showcause notice to Dalbir Singh, who was in line to be the army chief in 2014.
It threatened Dalbir Singh's chances to lead the army. In an affidavit to the Supreme Court, he accused VK Singh of victimising him "with the sole purpose of denying promotion to the appointment of army commander".
When he took over as the chief in May 2012, Gen Bikram Singh reversed VK Singh's decision to bar Dalbir Singh from heading the Eastern Command, clearing his way to the force's top job.