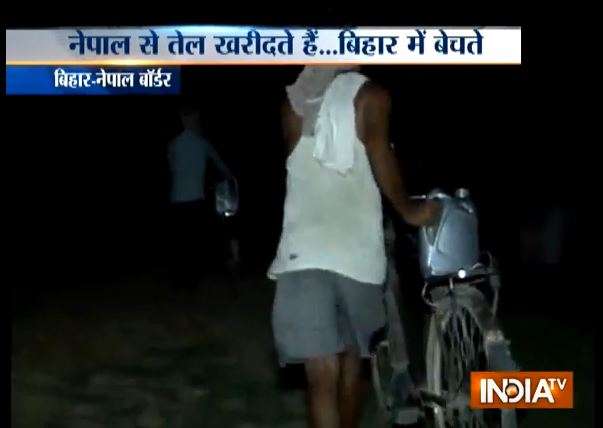 Amid increasing fuel prices and subsequent public resentment, disturbing reports of smuggling of petrol and diesel from Nepal to Bihar has now come to the fore.
An exclusive report by India TV has revealed how the smugglers are purchasing fuel from Nepal at Rs 65 and selling it at Rs 80 in Bihar, Rs 5 cheaper than the market rate on the Indian side of the border. Smugglers told India TV Correspondent Prashant Jha that they are able to earn Rs 250-300 per day in the process. 
Madhubani, Sitamarhi, Araria are the regions where smuggling is being openly done. People living in the Raxaul border area are actively engaged in the entire process, IndiaTV report has revealed.
Petrol and diesel prices were on Wednesday cut by 1 paisa per litre each, the first reduction after 16 days of relentless price hikes. But the marginal decline had its share of excitement with state-owned Indian Oil Corp (IOC) first announcing a reduction of 60 paise -- the biggest since daily price revision was introduced in mid-June last year, only to retract it within a couple of hours citing a technical error.
The oil companies this morning announced reduction in petrol price by 60 paise to Rs 77.83 a litre and diesel by 56 paise to Rs 68.75 in Delhi. This was rectified to 1 paisa a litre. 
WATCH FULL VIDEO HERE: