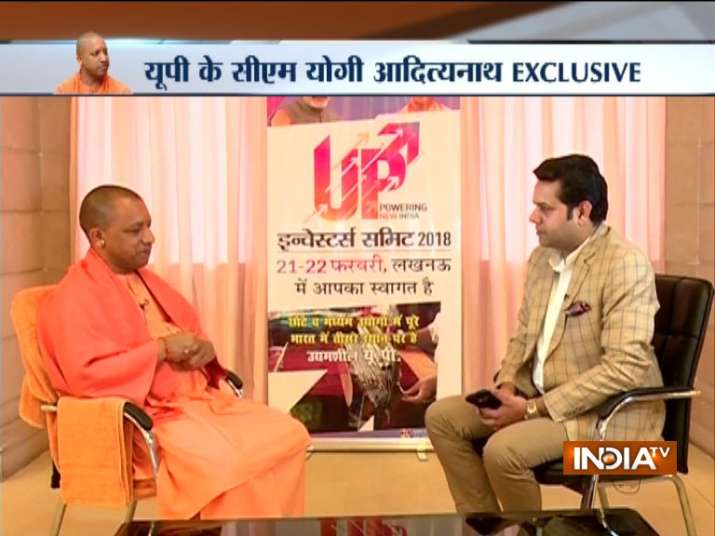 Uttar Pradesh Chief Minister Yogi Adityanath today said that his government was following a policy of "zero tolerance" on crime and corruption-related incidents in the state.
In an exclusive interview to India TV, Yogi Adityanath pointed out that no communal incident had taken place in Uttar Pradesh in last 11 months of his party's rule.
The UP chief minister further said that his government was taking stern action against those accused of indulging in corrupt activities in the state. He claimed that many of the big scamsters have been put behind the bars in the state.
Yogi Adityanath also alleged that unchecked corruption under Akhilesh Yadav government had spoiled the image of the state.
Reacting to a question on relentless criticism of his government by Congress president Rahul Gandhi and former UP Chief Minister Akhilesh Yadav, Yogi Adityanath said that the electorate does not take either of them seriously. 
"People of Uttar Pradesh punished Akhilesh Yadav in 2014 and 2017 elections because his government was neck-deep in corruption," Yogi Adityanath said.
Responding to a question on Kasganj violence, the UP chief minister said that his government was not aware of the "Tiranga Yatra".
He added that the state government would have taken required measures to ensure peace, had it been aware of the plans for taking out "Tiranga Yatra".
Defending the Narendra Modi government on PNB-Nirav Modi fraud, Yogi Adityanath pointed out that the scam began during UPA regime.
"PM Modi has launched a massive attack on corruption," Yogi said and added that Nirav Modi cannot escape from law.
Watch Video: UP CM Adityanath's exclusive interview to India TV