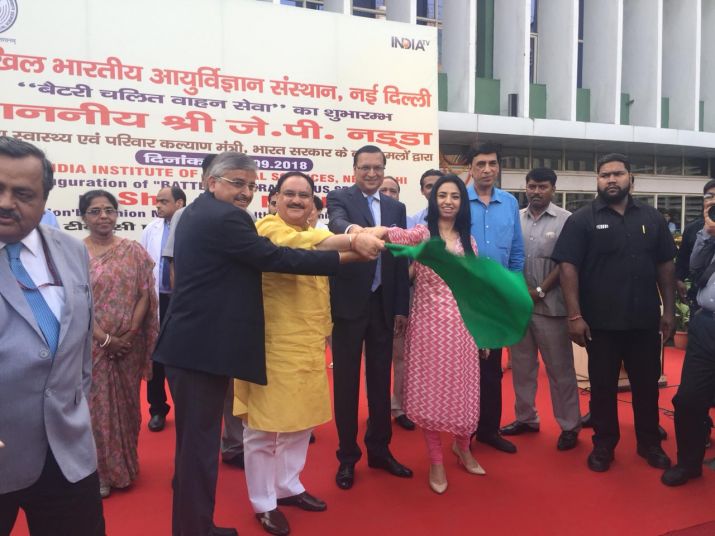 Union Health and Family Welfare Minister JP Nadda on Thursday inaugurated battery-operated bus service for patients and attendants at the prestigious All India Institute of Medical Sciences (AIIMS) in New Delhi, as part of India TV's CSR initiative. 
The health minister flagged off 10 battery operated buses along with India TV Chairman and Editor-in-Chief Rajat Sharma, Managing Director Ritu Dhawan and AIIMS Director Prof. Randeep Guleria. 
Prior to the inauguration, a Memorandum of Understanding (MoU) in this regard was signed between AIIMS Director Prof. Randeep Guleria and India TV Chairman and Editor-in-Chief Rajat Sharma.
Speaking on the occasion, India TV Chairman and Editor-in-Chief Rajat Sharma assured AIIMS of more such contribution whenever the institution needs it. 
"Nadda ji has a vision, Dr Guleria too has a dream to take AIIMS to a level where the entire world feels proud of having it. We hope it fulfils soon. India TV will reach out to you in fulfiling this dream in whichever way possible and whenever needed," he said.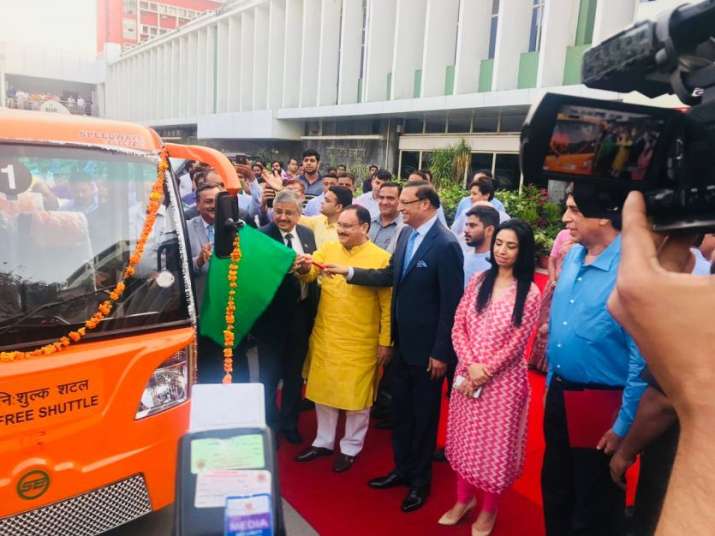 India TV Managing Director Ritu Dhawan called the contribution "a drop in the ocean", and promised to dedicate the organisation's CSR fund to AIIMS. 
"I realise this is just a drop in the ocean but we feel priveleged that we did something for this great institution," she said. 
"AIIMS is not just a hospital but a temple, where people come after losing hope from everywhere else. Though life and death is predestined but this great institution does grant it to thousands of people everyday. India TV CSR fund, year after year, will be dedicated to AIIMS if you allow us that opportunity," she added.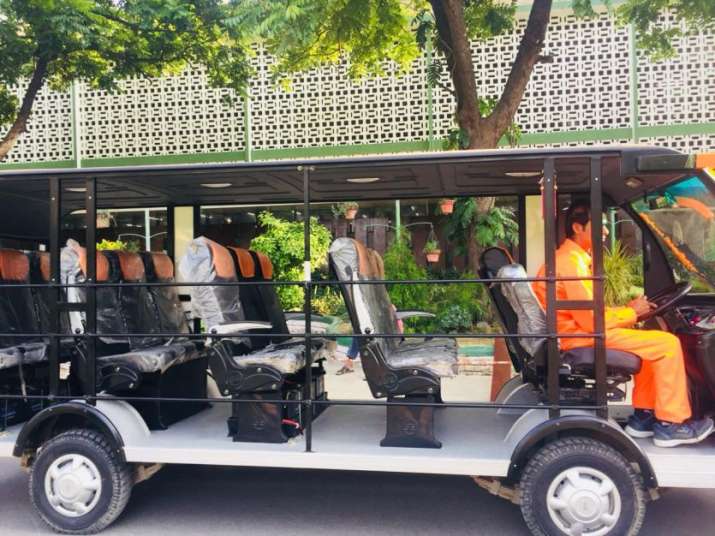 Thanking India TV for the initative, Union Health Minister JP Nadda assured that it would be utilised in the best way possible. 
"There will be full utilisation and infact, best utilisation of the CSR initiative by India TV. Patients and attendants will be highly convenienced with this. This will be a success for sure," he said at the event. 
AIIMS Director Prof Randeep Guleria too took the opportunity to thank India TV, and lauded Managing Director Ritu Dhawan for her commitment and persistence.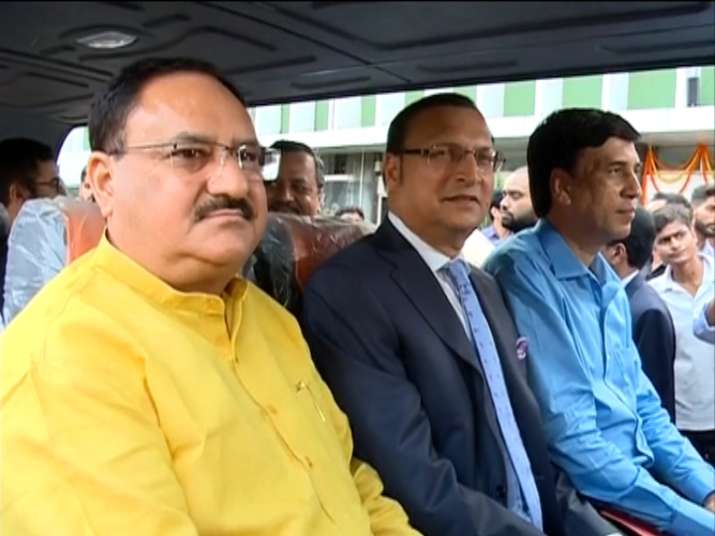 "We thank India TV, specially Ritu Dhawan ji for this great step. Her passion and committment for this is something remarkable. It was her commitment and persistence because of which the service has been launched. 
"We on our part were slow at times but she kept telling me you have to do something and because of that we have these excellent battery operated buses today," he added.
WATCH FULL VIDEO: Free battery-operated bus service launched at AIIMS