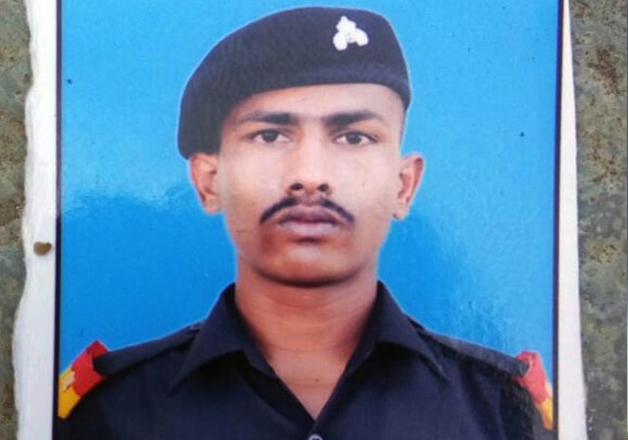 The government has decided to diplomatically pursue the release of soldier Chandu Babulal Chavan, who is in Pakistan's custody after inadvertently crossing the Line of Control on September 29 night.
The latest development holds significance as the government has so far maintained that a 'well-established' mechanism has been activated to secure his release, allowing the Army to handle the situation.
Indian Army DGMO (Director General of Military Operations), Ranbir Singh, had asked his Pakistani counterpart to free Chavan on many occasion. But Pakistani Army had not responded to India's plea to free the Army jawan.
This has compelled the government to change its decision and the MEA will now take up the matter with the Pakistan's Foreign Ministry.
A sepoy with the 37 Rashtriya Rifles, Chavan had gone missing since September 29, the same night when India conducted surgical strikes in the Pakistan Occupied Kashmir (PoK) targeting several terror launch pads. The 22-year-old had crossed the border in Mendhar district of Jammu and Kashmir. 
On October 2, Defence Minister Manohar Parrikar had said that a 'well established mechanism through the DGMO' had been activated to seek Chavan's release. But it does not yield any result.
Initially, Pakistan had denied that Chavan was in its custody, but on October 13 Pakistan DGMO had acknowledged that Chavan was in their custody and that he was being interrogated.
Chandu joined the Indian Army in 2012. He was posted in Jammu and Kashmir in June 2016.