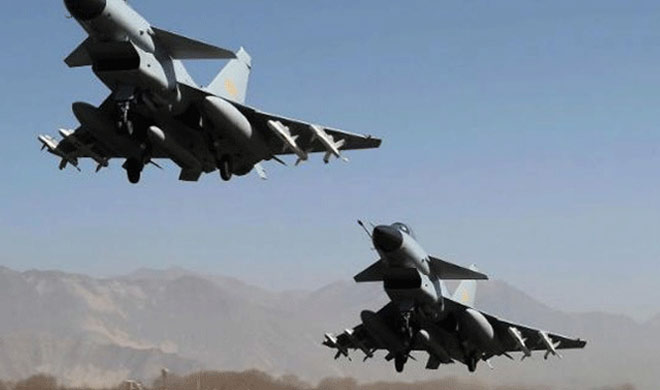 In a major effort to ramp up India's military readiness, Centre is set to spend a whopping Rs. 15 lakh crore in next 10 years acquiring modern weaponry under the long-term integrated perspective Plan (LTIPP).
Under the ambitious plan, the MoD has set a target, including induction of an additional 170 fighter jets for the IAF, 12 additional submarines, 500 various types of helicopters, additional artillery guns and tanks for the Indian Army and another indigenous sea-borne aircraft carrier, according to a report in The Tribune.
The move comes after Defence Minister Manohar Parrikar asked the Ministry to layout the financial cost of the military equipment acquisition planned and bring it 'within sync' of the existing average hikes possible in the Union Budget, says the report.
In the case of targets form copters, submarines, fighter jets, warships and aircraft carrier, the plan is 'Make in India'. Various joint ventures are being encouraged with foreign manufacturers.
"On an average, we see a growth between 5 to 9 percent annually, a projected growth of 8 percent is a realistic figure to work with. We are likely to get about 13 lakh crore for capital acquisition over the next decade, leaving us with a short fall of between Rs.1.5 lakh to Rs. 2 lakh crore," NDTV quoted a defence ministry official as saying.
Parrikar has asked the ministry to also work out the expected outflows annually over the next decade. In the financial year ending in March 2017, the ministry will be spending approximately $12.69 billion (Rs. 86,340 crore), NDTV reported.