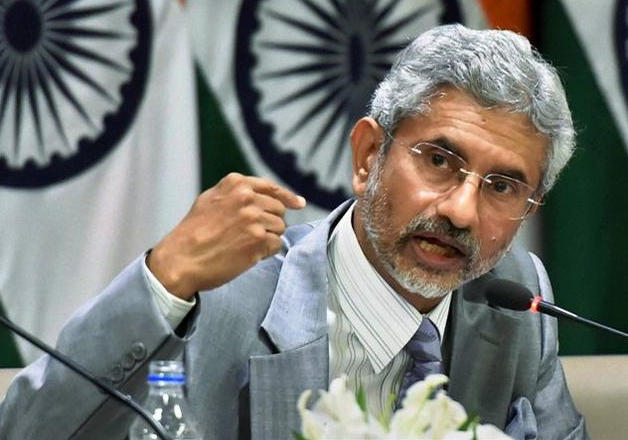 India on Friday said that China should not give a political colour to New Delhi's efforts to access civilian nuclear technology, in reference to Beijing's opposition to its NSG bid. 
Calling for respecting each other's legitimate aspirations, Foreign Secretary S Jaishankar, in his address to India China Think-Tanks Forum, said that there was a need for broad-basing the nuclear technology control group and stressed on deeper Indo-China cooperation on major global issues like implementation of the Paris climate agreement. 
"In India's case, predictable access to civilian nuclear energy technology is key. The broad-basing of the nuclear technology control group is also helpful to a more representative international order. Keeping in mind this solidarity of major developing states, it is important that China view this as a developmental aspiration and not give it a political colouring," he said. 
Seeking deeper bilateral engagement, he said, "Let us at least respect each other's strong sense of independence and legitimate aspirations while seeking accommodation and building trust." 
Jaishankar also pitched for bilateral cooperation in dealing with fundamentalist terrorism and expressed dismay over the two countries not being able to come together on the issue at critical international forums. 
"As diverse and pluralistic societies, we both face threats from fundamentalist terrorism. Yet, we do not seem to be able to cooperate as effectively we should in some critical international forums dealing with this subject," he said.
 
"At a time of change, we should obviously pay great attention to strategic communication. This could help avoid misunderstanding and promote greater trust and cooperation," he added.
His remarks are seen as a reference to China opposing India's move to get Jaish-e-Mohammed chief Masood Azhar designated as a global terrorist by the United Nations. 
The Foreign Secretary, without elaborating, also said, "Even on sovereignty, surely there can be more sensitivity and understanding." 
In an apparent reference to China not supporting India's bid for permanent membership of the UNSC, he said, "Though we have a commitment to a more democratic world order, our actions in respect of the reform of the UN Security Council are in contrast to our approaches to usher in a more equitable international economic order through reform of the existing multilateral institutions."
Jaishankar said there was need for greater convergence between the two sides in dealing with various regional and global issues and that both should not see each other as a competitor. 
"There are few precedents for the near-simultaneous rise of two major powers, that too in close proximity. When these powers have a tangled contemporary relationship, the process becomes even more complicated," he said, adding "look at the similarities between 'India as a Leading Power' and the 'China Dream'".
Jaishankar said a narrative that both the countries have always been distant from each other was successfully created by western powers which had an interest in doing so. 
"Although India was among the earliest governments to establish ties and promote cooperation with the People's Republic of China, the three lost decades compel us to still play catch up with relationships that came very much later. Viewed from the perspective of our bilateral ties, the progress in the last 28 years since we have normalised ties has been commendable," he said. 
The diplomat further said that there has been peace and tranquillity at the Sino-India border while both sides agreed on political parameters and guiding principles for settlement of the boundary question. 
"Inevitably, challenges that emanate from differential logistical capabilities and a lack of commonly agreed line of actual control continue. But hopefully, as these gaps narrow, we will see a greater stability that would be helpful towards arriving at a final boundary solution," he said.
Talking about bilateral trade, he said there has been efforts to bridge the trade deficit which is in China's favour. 
The Foreign Secretary said in recent years, Sino-India ties were projected and analysed by some quarters in primarily competitive terms. 
"This is an imbalance picture, if only because it ignores the substantive cooperation that we have so painstakingly developed in so many fields," he said adding, "one obstacle to developing greater common ground is an undue attachment to the concept of balance of power." 
"Major powers have to work with each other even if their interests diverge on some issues. Those powers who have more distance between them will be at a disadvantage in such a situation. It is in the mutual interest of India and China not to be in that predicament," he said.
The Foreign Secretary said policy changes on the Indian side have significantly improved the investment conditions for Chinese companies in India. 
"In fact, the sharpest change in FDI commitments since 2014 has been by Chinese companies a testimony, in equal measure, to their confidence and our openness," he added.
With PTI Inputs