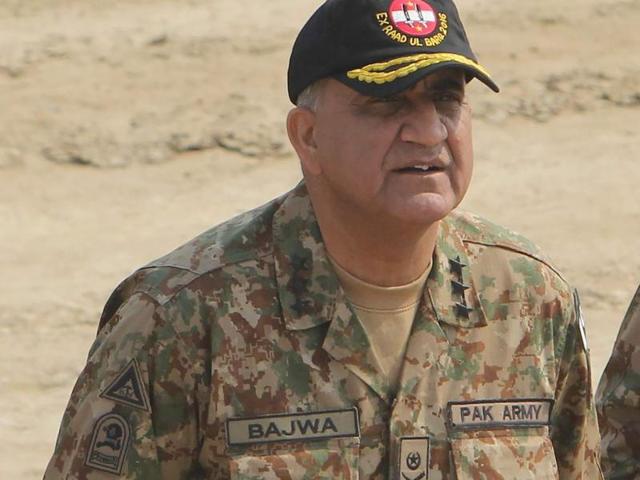 Pakistan Army Chief Gen Qamar Javed Bajwa on Wednesday said that it would be better if India places its stock in peace and progress through dialogue.
According to the Inter-Services Public Relations (ISPR), Gen Bajwa also alleged that "there has been increase in Indian cease fire violations and rhetoric of provocative statements by their military leadership". 
The Pakistan Army Chief made these remarks during his interaction with troops along the Line of Control (LoC).
 "We are a professional and combat-hardened Army ready to defend our motherland. It would be better if they realise this and place their stock in peace & progress through dialogue," Gen Bajwa said.
He was also briefed about the situation along LoC, the ceasefire violations and response by Pakistan Army.
On October 25, Gen Bajwa visited Sarpir and Pandu Sectors at the Line of Control where he interacted with the Pakistani troops.
The ties between India and Pakistan remains strained after the terror attacks by Pakistan-based terror groups in 2016 and India's surgical strikes inside Pakistan-occupied Kashmir.
After assuming power in August, Pakistan Prime Minister Imran Khan wrote to Prime Minister Narendra Modi suggesting a meeting between the two countries' foreign ministers on the margins of the UN General Assembly (UNGA) in September.
India accepted the proposal but, within hours of its acceptance, terrorists killed three policemen in Jammu and Kashmir, prompting New Delhi to cancel the foreign ministers' meeting on the sidelines of the UNGA. 
(With PTI inputs)