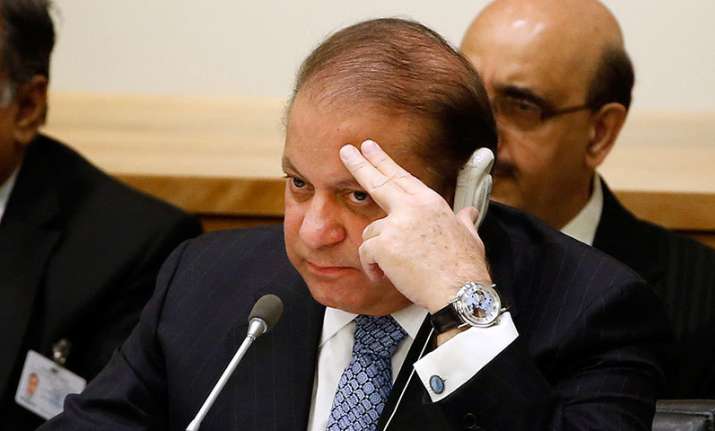 Adopting a tough stand on Kulbhushan Jadhav's death sentence, India has reportedly decided to put on hold all bilateral exchanges with Pakistan.
According to a report in Times of India, the decision was taken after the government came to the conclusion that there couldn't be business as usual at any level with Pakistan after  the sudden and inexplicable decision to award death sentence to the former Indian naval officer Kulbhushan Jadhav.
Meanwhile, India on Friday called off talks between the two countries on maritime security that was scheduled for April 17 saying it was not prepared to host Pakistan Maritime Security Agency (PMSA) delegation.
The visit by PMSA delegation would have been the first by any Pakistani group after the Uri attack.The delegation was to visit New Delhi from April 16-19 to discuss issues related to fishermen and search and rescue operations.
PTI quoted its Coast Guard sources as saying that the Ministry of Defence has not given clearance for the delegation's visit. 
Jadhav was awarded death sentence by a Pakistani military court on April 10 for "espionage and waging war against Pakistan".
India, however, has said that there is no evidence of any wrongdoing by Kulbhushan Jadhav.
External Affairs Minister Sushma Swaraj told Parliament that if Pakistan carries out the death sentence against Jadhav then it will be considered an act of "pre-meditated murder".
"There is no evidence of wrongdoing by (Kulbhushan) Jadhav. If anything, he is the victim of a plan that seeks to cast aspersions on India to deflect international attention from Pakistan's well-known record of sponsoring and supporting terrorism," Sushma Swaraj said.  
"Under these circumstances, we have no choice but to consider this sentence, if carried out, as an act of pre-meditated murder," she added.
On Thursday, the United Nations refused to comment on the death sentence awarded to Kulbhushan Jadhav. 
"We are not in the position to judge the process, to have a position on this particular case," UN Secretary General Antonio Guterres' spokesman Stephane Dujarric said at his daily briefing.