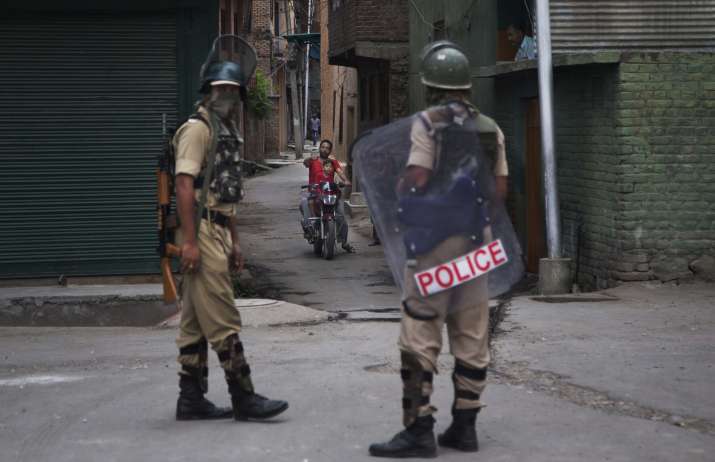 India has rejected United Nations Human Rights Council's (UNHRC), a civil rights body working under United Nations, move to send a team to Jammu and Kashmir which has been in the grip of a prolonged spell of violence for nearly a month.
According to reports, UNHRC had on July 9 written to Ministry of External Affairs seeking permission to send its team to troubled Kashmir. It said that the purpose of the visit by the proposed UNHRC team is to investigate the alleged human rights violations in the Valley.
Reports suggest that during the All Party Meeting held in New Delhi on August 12, which was chaired by PM Narendra Modi, External Affairs Minister Sushma Swaraj informed about the latest development.
"We have received a letter from UNHRC seeking permission to send its team to Kashmir," Sushma told the meeting.
It is believed that the meeting unanimously declined to give any such permission.
During the meeting, Prime Minister Narendra Modi said that Pakistan, which has accused India of human rights violations in Kashmir, does not have the right to raise the issue considering its own record of extreme violations against its own countrymen.
The UNHRC's decision to write to New Delhi came in the wake of Pakistani Premier Nawaz Sharif's written to UN High Commissioner for Human Rights Prince Zeid Ra'ad Al Hussein. He had urged the UN to intervene to end violation of the basic human rights of the Kashmiri people. Following this, the UN commission wrote to India asking to pay a visit to the border state.
The unrest in Kashmir began on July 9, a day after the killing of Hizbul militant Burhan Wani.