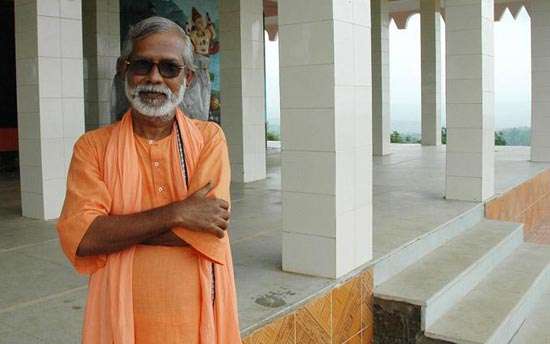 Taking strong exception to Pakistan expressing concern over the acquittal of Swami Aseemanand in the Ajmre Sharif blast case, India on Thursday warned Islamabad against interfering in its internal affairs.
Ministry of External Affairs (MEA) spokesperson  Gopal Baglay said that India and its judiciary does not need any sermons from countries like Pakistan.
"India completely rejects Pakistan's effort and intention to meddle in our internal affairs, including in judicial process," External Affairs Ministry spokesperson Gopal Baglay said. 
"Strong Indian democracy and justice system need no self-serving sermons, that too from a country like Pakistan," he added. 
He was responding to a query on Pakistan expressing concern at the order of the Indian Court in the Ajmer Sharif blast case.
"Pakistan is well advised to refrain from interfering in internal affairs of India in any form; not to resort to denial from the reality of terrorism emanating from its soil," Baglay added.
The Pakistan Foreign Office on Friday summoned Indian Deputy High Commissioner J.P. Singh to express concern over the acquittal of RSS leader Swami Aseemanand in the 2007 Ajmer Sharif blast case.
"Swami Aseemanand had publicly confessed that he was the 'mastermind' of Samjhauta Express terrorist attack of February 2007," the statement released by the Pakistan Foreign Office said.
On March 8, a special court acquitted Swami Aseemanand and six others in the 2007 Ajmer Dargah blast case, giving them the "benefit of doubt". The bombing killed three people and left at least 15 others injured.
(With IANS inputs)