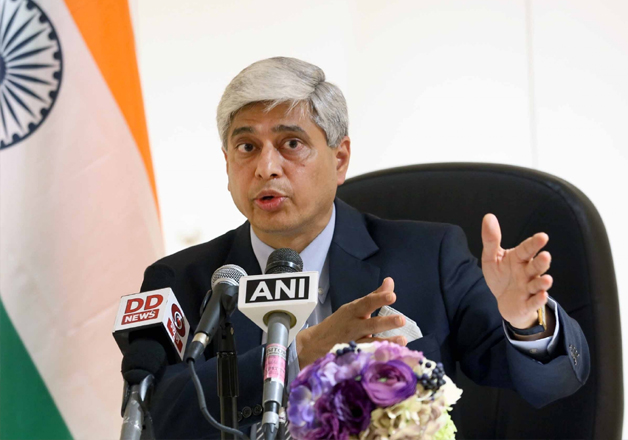 New Delhi: In the wake of Nepal political turmoil, India has refrained from making any formal comments regarding the development in neighbouring country Nepal.
External Affairs Ministry Spokesperson Vikas Swarup said that what is happening in Nepal is its "internal issue" and India would not like to comment on it.
Earlier, a veteran Communist leader of Nepal accused India of attempting to topple Prime Minister K P Oli-led government to derail growing Nepal-China ties.
He was asked about reported comments by Nepal Prime Minister K P Oli that the exercise to form a new government is moving ahead with involvement of India.
According to reports, he also accused that India is bringing the Maoist party and the Nepali Congress together for the formation of a new government.
Opposition parties yesterday tabled a no-confidence motion against Oli after he refused to resign despite his coalition government being reduced to a minority, plunging the country into fresh political instability.
CPN (Maoist Center), Nepali Congress and CPN-United tabled the no-confidence motion to oust Oli a day after Prachanda's Maoist party withdrew support to the the nine-month-old CPN-UML-led coalition government and claimed that he will form the new government with the backing of the Opposition.
Prachanda proposed the motion while Nepali Congress President Sher Bahadur Deuba seconded it.
NC leader Ram Krishna Yadav said the motion was filed after 183 NC parliamentarians, 70 from Maoist and three of CPN-United put their signatures in the 601-member Constituent Assembly, Kathmandu Post reported.
(With inputs from PTI)