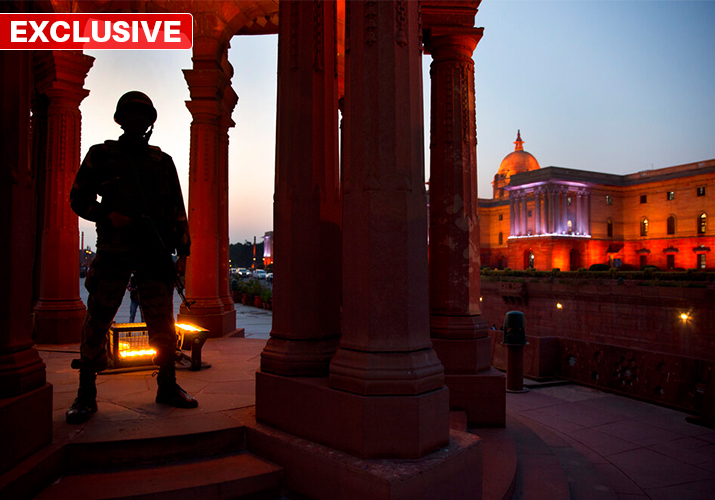 India is giving final touches to its plan to counter any misadventure originating from terrorist groups across the Line of Control during the Lok Sabha election 2019. Lok Sabha elections will be held in 7 phases starting from April 11 to May 19. The counting will take place on May 23. The Election Commission of India will have to conduct the elections with less security forces available in comparison to 2014, considering the situation on border.
India, however, will be battle ready to deal with any emergency. Prime Minister Narendra Modi has advised the three service chiefs (Army, Air Force and Navy) to get a plan of action ready to thwart any emergency arising from across the border. India TV has learned that the Ministry of Defence is ready with the action plan. The plan is not for war but a preparation stage of war.
With majority of the security forces, paramilitary services and police forces occupied with the election process, terrorists' groups like Jaish-e-Mohammed and elements in the Pakistan army can be up to some mischief on the international border including the Kashmir Valley to destabilise the nation.
Keeping in mind all the eventualities and following the Prime Minister's advice, the defence ministry has swung into action. Last week, a meeting was called at the Situation Room in the South Block to prepare an action plan for preparatory stage of war. The meeting was attended by NSA Ajit Doval, IB chief Rajiv Jain, RAW chief Anil Dhasmana and the three service chiefs.
Some key decisions were taken in the meeting after which ammunition factories in India were asked to speed up production for contingency. The Jabalpur-Khamaria ordinance factory was advised to produce new bombs.
After the meeting, the Israeli developed missiles – SPICE were also asked to be ready for operation use. SPICE is EO/GPS guided kit that is used for converting air-droppable unguided bomb into guided precision bombs.
The underground emergency oil bankers were also asked to be ready with high-pressure oil for six months.
The top security brass also asked the unclear submarines to be torpedo ready, India TV has learned.
State governments have also been advised be ready to organise tracks if it is needed to send man and material to Kashmir. Road transport becomes highly critical for soldiers in Punjab, Uttar Pradesh, Rajasthan and Madhya Pradesh. It is a red-hot priority for it established an immediate supply line.
The Indian Army is also installing a foliage penetration radar near the International Border and Line of Control to detect any suspicious activity across the border.
Under the Comprehensive Integrated Border Management System (CIBMS), underground censors, optical fibres, night vision cameras are being put in place to strengthen the security.
To secure the Bangladesh border, the BOLD-QIT (Border Electronically Dominated QRT Interception Technique) project was working to detect any under water activity in Brahmaputra river.
It is also learned that India has revised its Union War Book, a classified document which lays down rules each government ministry will follow in times of war. The change was done to reflect the current scenario arising out of challenges of fake news being spread on various social media platforms.
ALSO READ: Security bolstered in national capital amid escalating India-Pak tensions; red alert issued for entire Delhi Metro network
Watch Video: