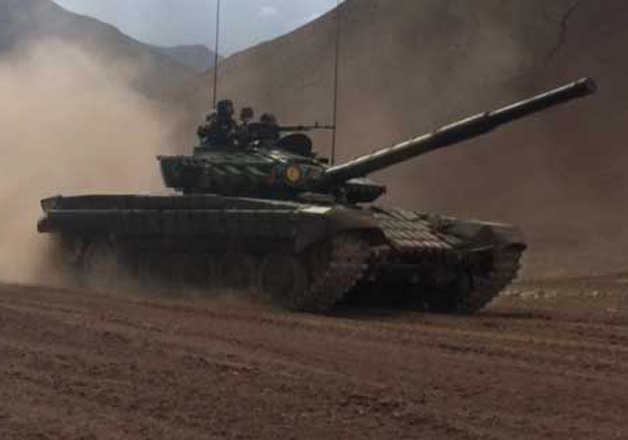 Beijing: Chinese state-run media has criticised India's decision to deploy battle tanks near the Indo-China border saying it 'could lead to misunderstandings and impact the flow of Chinese investment into the country'.
Calling for joint efforts to avoid misunderstandings, an article in the state-run Global Times today said that it is puzzling that while deploying tanks at Line of Actual Control (LAC), New Delhi still strives to woo investment.
The piece refers to the reports from India in which it was stated that the Indian Army had for the first time since the 1962 war positioned Soviet second-generation T-72 tanks in Ladakh.
"A media report stating that nearly 100 Indian tanks have been positioned near the Indo-China border to counter any possible threat grabbed people's attention as more Chinese firms are looking to increase their investment in India," the article reads.
"The deploying of tanks near the Indo-China border may hit a nerve within the Chinese business community, causing investors to weigh the threat of political instability when they make investment decisions," it further reads.
Beijing has been ramping up its infrastructure and military presence in the border region for the past few years, making it a cause of concern for New Delhi.
Tanks were airdropped during the 1962 war between India and China, but they were swiftly withdrawn after the vehicles could not withstand the rarefied atmosphere. India suffered a defeat in the war.
"China and India share a large potential for economic and trade cooperation, and while this may make Chinese enterprises enthusiastic about investment opportunities in the Indian market, those firms should remain calm in the face of investing risks," the Global Times article said.
Acknowledging India's efforts to improve investment climate, today's Global Times article said, "The continuous efforts by India's government to improve its foreign investment environment deserve applause, but now it seems there needs to be more focus spent eliminating investor's misgivings over non-economic factors."
"During its own initial stage of industrialisation and urbanisation, China put aside political disputes and concentrated on economic development. To an extent, this may serve as a road map for India's government," it said.
"In the long run, there is large potential for a successful relationship between China and India, especially in the manufacturing sector. In order for that possibility to become a reality, both China and India will need to work hard to clear up misunderstandings in a bid to lay a solid foundation for the sustainable development of economic and trade cooperation," it added.
With PTI Inputs