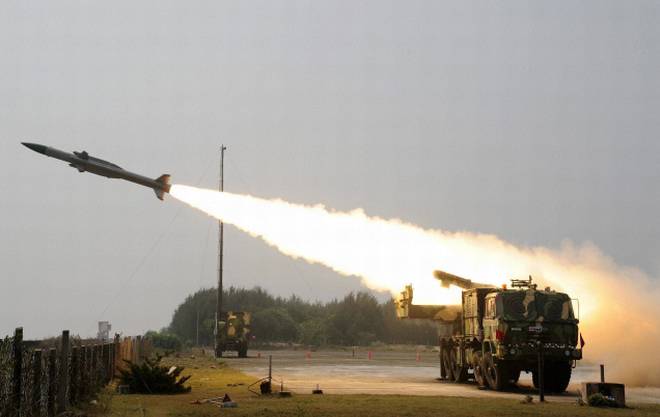 DRDO chief S Christopher today said that India is in discussions with Vietnam for the sale of short range surface-to-air Akash missiles.
If the deal is sealed, it would be the first instance of India transferring such weapons to any other country. 
India's move to explore sales of its surface-to-air Akash missiles to other countries is in line with Prime Minister Narendra Modi's push to establish India as an arms exporter.
"We are talking to countries, one of them is none other than Vietnam," the DRDO chief said on the sidelines of an air show where the DRDO is showcasing its missile programmes and other key projects.  
He, however, did not provide any details of how many Akash missiles the government planned to supply to Vietnam.
India's offer of missile sales to China may draw criticism from China that has been locked in a territorial dispute with Hanoi in the South China Sea.
India, however, has been helping the Vietnamese military with training and patrol vessels for quite some time now. 
Vietnam is in the process of modernising its armed forces so that it posses credible deterrent  to secure its 200 nautical mile Exclusive Economic Zone as China grows more assertive in staking its claims in the South China.