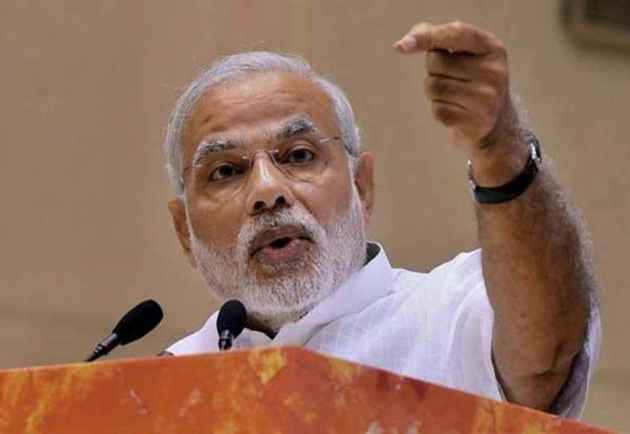 Prime Minister Narendra Modi on Monday addressed the World Congress on Information Technology in Hyderabad via a video conference. 
In his speech, the PM highlighted the power and potential of technology and country's role in digital innovation.
He said that Digital India has not remained merely a government initiative, but has become a way of life. He added that it is becoming successful because of the people's pull.
The 22nd edition of the summit was attended by the who's who of the global IT industry. 
PM Modi, who is also on a two-day Karnataka visit from today, will visit Shravanabelagola for the Bahubali Mahamasthakabhisheka Mahotsav. He will also dedicate to the nation, the electrified Mysuru-Bengaluru railway line. Later in the day, PM will address a public rally in Mysuru. 
Here are the highlights of PM Modi's address:
# Skilling citizens for the workplace of the future is now a global imperative. In India, we have launched the National Skill Development Mission to prepare our children and youth for a productive and bright future: PM
# Disruptive technologies such as Block-chain and the Internet of Things, will have a profound impact in the way we live and work. They will require rapid adaptation in our workplaces: PM
# We stand today, at a moment in history, when technology, if used well for public good, can deliver lasting prosperity to mankind and a sustainable future for our planet: PM 
Today, India is the hot-spot of digital innovation, across all sectors. We not only possess a growing number of innovative entrepreneurs, but also a growing market for tech innovation. We were and we remain one of the most tech friendly populations in the world: PM Narendra Modi pic.twitter.com/tlF1kgYO0N

— ANI (@ANI) February 19, 2018
# Government e-Marketplace has been envisioned as the National Procurement Portal of India. It enables small and medium enterprises to compete in meeting the procurement requirements of the Government: PM 
# We have come a long way with the convergence of Make In India & Digital India. From only two mobile factories in India in 2014, today there are 118 mobile manufacturing factories operational in India, including some of the best global brands: PM
# To ensure digital literacy reaches each household, we have initiated Pradhan Mantri Rural Digital Literacy Mission to make 60 million adults digitally literate in rural India. Under this 10 million people have already been trained: PM 
# While most Government initiatives depend on a Government push, Digital India is succeeding because of the people's pull: PM
# Digital India has not remained merely a Government initiative, but has become a way of life. Technology has transcended powerpoint presentations and has become an inseparable part of people's lives: PM
# Leveraging technology in such a holistic manner was unthinkable some years ago. We have successfully completed this life-cycle in the last 3 and a half years: PM 
# Digital India is a journey bringing about digital inclusion for digital empowerment aided by digital infrastructure for digital delivery of services: PM
# Today, India is the hot-spot of digital innovation, across all sectors. We not only possess a growing number of innovative entrepreneurs, but also a growing market for tech innovation. We were and we remain one of the most tech friendly populations in the world: PM
# In the twenty-first century, technology is becoming an enabler for this concept. It helps us create a seamless, integrated world. A world where geographical distance no longer remains a barrier in collaborating for a better future: PM 
# The concept of "Vasudhaiva Kutumbakam – the world is one family", is deeply imbibed in Indian philosophy. It reflects our inclusive traditions: PM 
# I am sure, it shall be of mutual benefit to investors, innovators, think-tanks and other stakeholders from across the world: PM
# I am happy to inaugurate the World Congress on Information Technology. This event is being held in India for the first time. It has been organized in partnership with NASSCOM, WITSA and the Government of Telangana: PM Modi​