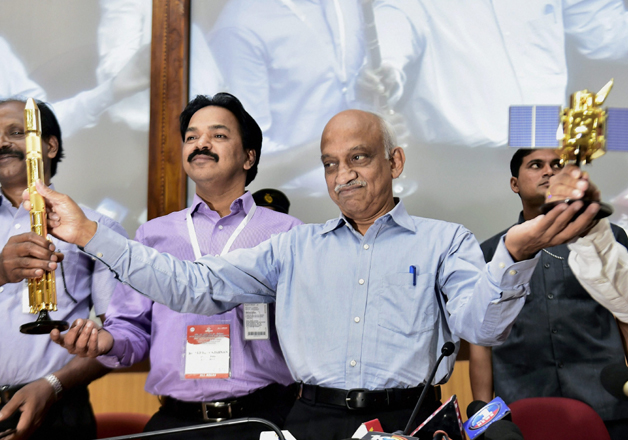 Following the space agency display of technological prowess last week by launching 104 satellites in a single mission, Indian Space Research Organisation (ISRO) Chairman AS Kiran Kumar has said that India has the capability to develop a space station.
"We have all the capabilities to set up a space station. The day the country takes the decision, we will 'okay' the project. Just draw a policy and provide us necessary funds and time," Kumar said here on Monday.
Kumar, however, said that to set up a space station, "we need a long-term approach and ambitious planning". 
"We still talk about what would be the immediate benefits of a manned space mission. That is why the country hasn't made up its mind about when to invest in a space station," he said. 
A long-term thinking was needed for setting up a space station, he said, adding "the sooner the better".
Kumar said that the ISRO was also mulling tying up with the industry to enhance the country's satellite launching capability.
Many more satellites were needed to keep a tab on the land and weather conditions and to enhance the communication network, he said.
This will be possible with increase in the number of satellite launches, for which the country needed to enhance the basic infrastructure and reduce the cost of equipment, he added.
The number of companies manufacturing small satellites has gone up across the world, but these companies could not launch them, therefore this area had immense commercial potential and India could tap it by enhancing the launch facilities, he said.
Till date, three space stations are in orbit: the International Space Station, which is permanently manned, China's Tiangong-1 (defunct) and Tiangong-2 (launched 15 September 2016, not permanently manned). Previous stations include the Almaz and Salyut series, Skylab, and most recently Mir.