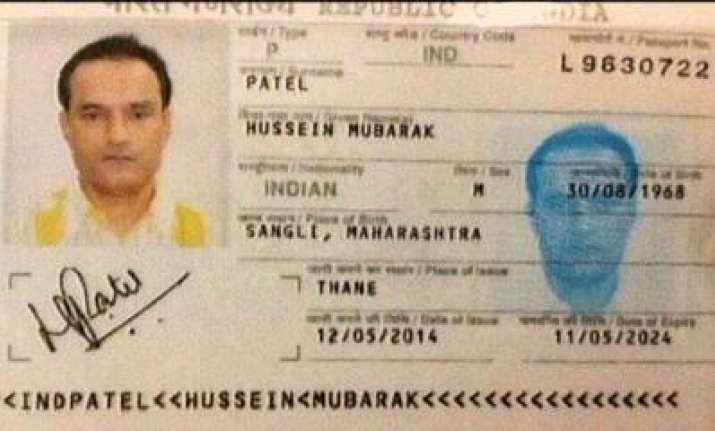 India is making persistent efforts to seek consular access to Kulbhushan Jadhav, who has been booked for terrorism by Pak agencies.
According to a Times of India report, New Delhi has issued as many as six note verbales to Pakistan foreign ministry to gain access to Jadhav, whom Islamabad claims to be a RAW agent.
 

"India will continue to seek consular access to Jadhav," TOI quoted its sources as saying.

 
The revelation breaks the belief that the Indian government has given up or gone slow on the matter. 
A note verbale is an unsigned diplomatic communication which is less formal than a letter of protest but is used to forcefully remind the receiving nation of its diplomatic obligations.
Earlier in June, Pakistan had turned down India's request for consular access to Kulbhushan Jadhav claiming that he was involved in "subversive activities" in Pakistan.
While Pakistan claims that Jadhav is a commander-rank officer with Indian Navy, India has admitted that Jadhav worked earlier but retired in 2002 and had nothing to do with the Indian government when he arrested from Balochistan.
 

"India has relentlessly sought access to Jadhav. And we don't believe that he is a spy because had he been one, he wouldn't have been carrying an Indian passport," said a source here," Times of India quoted a source as saying. 

 
According to Islamabad, Jadhav was based in Iran and regularly visited Pakistan's Balochistan region.
On the other hand, as per the Vienna Convention on Consular relations, consular officers have the right to visit a national of the sending state who is in prison, custody or detention, to conserve and correspond with him and to arrange for his legal representation. 
"Vienna Convention prohibits us from acting on his behalf only if he himself says so but Jadhav has not said that," said an official source.
Pakistan has been trying to Jadhav's arrest as a tool to drum up support for its claim that RAW was fomenting terrorism in Balochistan.
Jadhav's arrest was disclosed by Pakistan days before a Pakistan probe team had visited pathankot to investigate the attack on the airbase which was carried out in January this year.