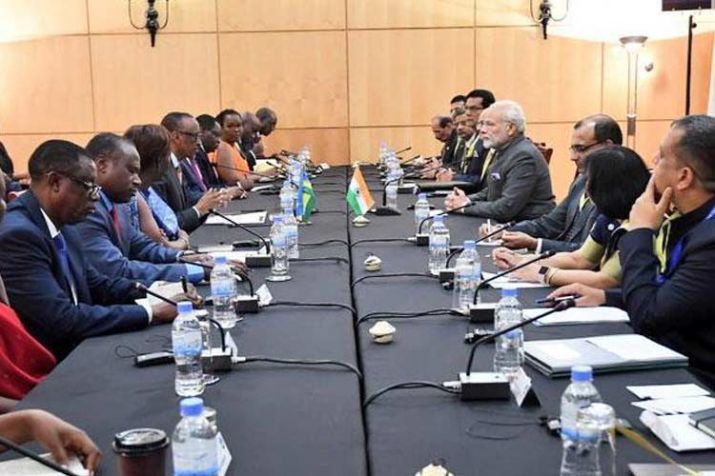 As Prime Minister Narendra Modi held wide-ranging talks with President Paul Kagame, India on Monday announced extending USD 200 million lines of credit to Rwanda. The two leaders discussed measures to strengthen cooperation in trade and agriculture sector.
India also extended two lines of credit, one of USD 100 million for development of industrial parks and Kigali special economic zone (SEZ) in Rwanda and another one for USD 100 million for agriculture.
The two countries signed agreements on leather and allied areas and agricultural research.
Marking the first leg of his three-nation Africa tour, Prime Minister Narendra Modi arrived in Rwanda on Monday as part of India's outreach to the resource-rich continent.
Modi was received by President of Rwanda Paul Kagame. He was accorded a red carpet welcome at the airport.
"A historic visit starts with a special gesture. President Paul Kagame personally welcomed PM Narendra Modi to Rwanda," the Prime Minister's office tweeted.
Modi is the first Indian premier to visit the East African country.
The prime minister's visit comes days after Chinese President Xi Jinping's trip to Rwanda. Modi would proceed to Uganda on Tuesday for a two-day visit.