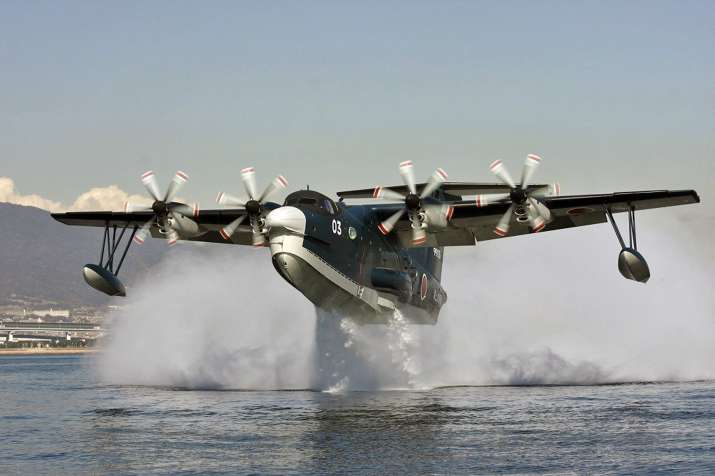 Ministry of Defence (MoD) has deferred a proposal to acquire 12 amphibious aircraft from Japan for the Indian Navy.
According to a report in Mail Today, the government has deferred the proposal worth over Rs 10,000 crore as it feels that there is a need for further clarity in the project.
"There is a view in the Ministry that there is still need for further discussion on the requirement of these planes for the Navy and what roles would they play in the maritime force," Mail Today quoted one of its sources as saying. 
The report adds that the Indian Navy is now planning to give a detailed presentation to the government on how the planes would be useful for the force and bring in more clarity on the issue. 
The deal was recently discussed during the meeting of the Defence Acquisition Council (DAC) headed by Defence Minister Manohar Parrikar.
These amphibious planes can land on both sea and runways and the Navy has been pushing for their acquisition.
However, the report says that the Defence Ministry's acquisition wing has not been very keen for procurement of these aircraft.