Follow us on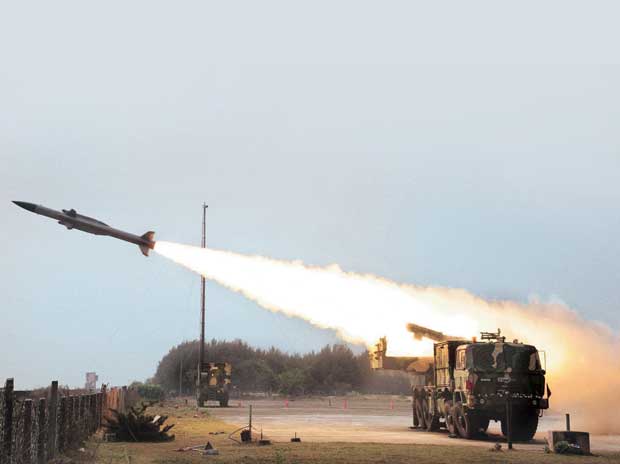 In yet another sign of India's fast growing defence ties with Israel, the Narendra Modi government has cleared Rs 17,000 crore deal with the Jewish nation for jointly developing a medium-range surface-to-air missile (MR-SAM) for the Indian Army.
The Cabinet Committee on Security, chaired by Prime Minister Narendra Modi, on Wednesday approved the missile deal, according to PTI sources. 
India's Defence Research and Development Organisation (DRDO) and Israel Aircraft Industry (IAI) will jointly develop this missile.
The approval for the deal comes ahead of a possible visit of Prime Minister Narendra Modi to Israel later this year.  
2017 marks the 25th anniversary of establishment of diplomatic ties between the two countries. 
The MR-SAM, a land-based version of the long-range surface-to-air missile (LRSAM) for the Indian Navy, will have a strike range of up 70 km. The deal envisages 40 firing units and around 200 missiles. 
India is Israel's largest buyer of military hardware and the latter has been supplying various weapons systems, missiles and unmanned aerial vehicles over the last few years but the transactions have largely remained behind the curtains. 
Israeli President Reuven Rivlin had visited India in November during which both sides had decided to "broadbase" their already close defence partnership.  
Earlier this week, the director of Israel's Defense Export Controls Agency, a division of the Defense Ministry, had conveyed to some Israeli lawmakers that the country had planned to relax its regulations on export of arms and defence equipment.
(With PTI inputs)