Follow us on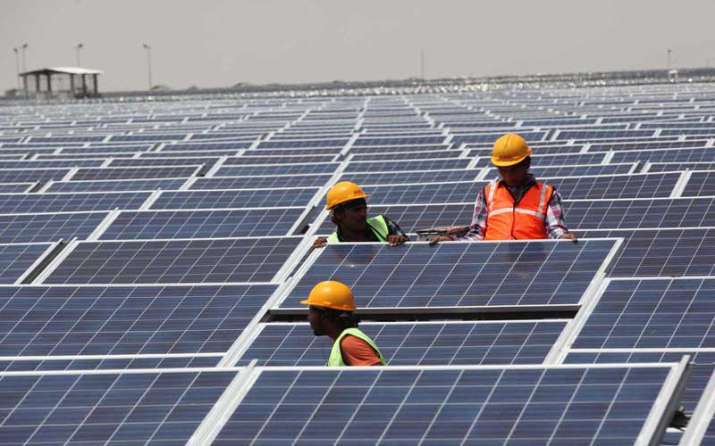 A combination of strong government support and increasingly attractive economics has helped push India into the second place, the EY report said.
In an annual ranking of the top 40 renewable energy markets worldwide in terms of allure, China was ranked at the top, followed by India.

 

Following the latest marked shift in the US policy under Trump administration, US rank fell for the first time since 2015, says EY.

 

India was ranked third on last year's EY renewable energy country attractiveness index (RECAI) behind the US and China.

 

"India continued its upward trend on the index to second position with the government's programme to build 175 gigawatts (GW) in renewable energy generation by 2022 and have renewable energy account for 40 per cent of installed capacity by 2040," EY said in a statement.

 

In the report, EY said, "A combination of strong government support and increasingly attractive economics has helped push India into the second place."
It adds that starting from low addition of only 2.6GW in 2014, a record new wind capacity of 5.4GW was installed in 2016-17, besides, adding 10GW of solar capacity in last three years.

 

In recent tenders, solar developers have offered to supply power at lower prices than newly-built coal plants, effectively blocking new coal capacity.

 

"India's 2022 target, set by Prime Minister Narendra Modi in 2014, includes 100 GW of solar, 60 GW ground mounted and 40 GW roof-top. Wind is expected to deliver 60 GW, with biomass and small hydro accounting for the remaining 15 GW," EY said.
In 2016-17, India added 12.5 GW of renewable energy capacity, compared to 10.2 GW from conventional sources.

 

Solar power tariff has dropped further to hit a new low of Rs 2.44 per unit in the recent auction conducted for Bhadla solar park.

 

"However, such low bids raise questions over whether developers are taking on excessive risk. On the one hand, falling bids track lower technology costs and cheaper capital, allowing developers to maintain margins. On the other hand, those margins are already squeezed by the competition that auctions tend to generate. Some projects may not be delivered or quality may be compromised," it said.

 

The EY report said the government needs to increase compliance with the Renewable Purchase Obligation (RPO) programme as well as ensure distribution companies have the capacity to continue to purchase renewable electricity.

 

"And the availability of capital remains a concern; the government could ease rules around tapping foreign debt," it said, adding that the government faces several other challenges, including land acquisition, in meeting the 175 GW target.