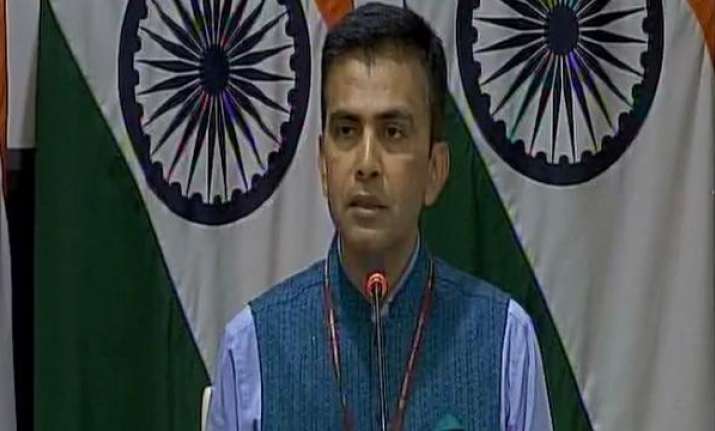 India on Thursday asked the United Kingdom (UK) not to allow the proposed meeting of a pro-Khalistan group in London next month. 
Talking to media persons, Ministry of External Affairs (MEA) spokesperson Raveesh Kumar said that India has issued a demarche to Britain in this regard.
"We have seen reports and I would like to confirm that we have taken this matter up with the UK government," Raveesh Kumar said.
"We expect that the UK government will not allow any such group, whose intention is to spread hatred and impact our bilateral relations, to use its country," he added.
Sikhs for Justice (SFJ), a human rights advocacy group with radical leaning, has announced that it will hold what it calls a "London Declaration" on an independence referendum for the Indian state of Punjab in London on August 12.
Kumar said the majority of the Sikh community, whether they be in Britain or living in other countries, have very good relations with India. 
"They also have good relations with the countries in which they are living," he said. 
"As far as such small groups are concerned, I believe these are fringe elements and their job is to spread hatred and communal disharmony," he added.
(With agency inputs)