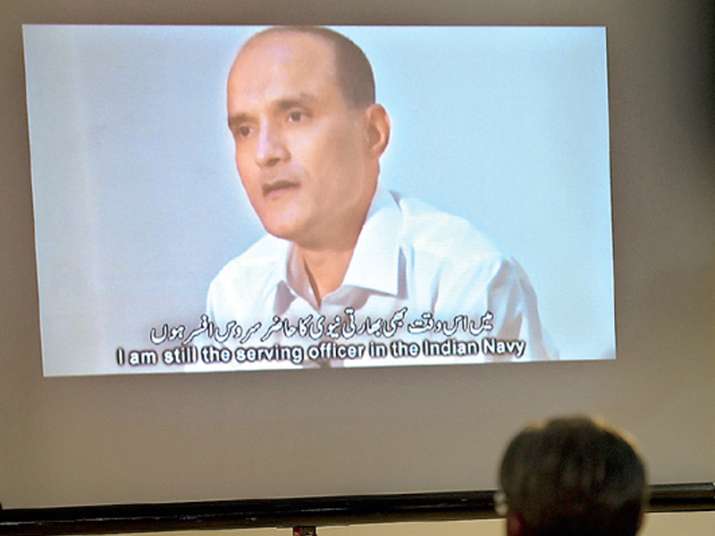 India today yet again sought from Pakistan a certificate on the health condition of Kulbhushan Jadhav, who has been awarded death sentence by a military court.
External Affairs Ministry spokesperson Gopal Baglay said that the 'wellbeing and state of Jadhav's health is a matter of great concern' as the former Indian Navy officer has been in Pakistan's custody for more than a year on charges of espionage. 
"We haven't seen, we haven't met (Jadhav). He has been in Pakistan's custody for more than a year. So the wellbeing and state of health of Jadhav is a matter of great concern. We have asked Pakistani government earlier also, and yesterday our High Commissioner (to Pakistan Gautam Bambawale) made a request on providing a report on his medical condition. So we await Pakistan's response," Baglay said. 
Baglay also informed that so far 16 requests have been made to Pakistan for consular access. Besides, message has been delivered to concerned officials that Jadhav's mother wanted to meet his son.
"We have informed Pakistan that his (Jadhav) mother wants visa to visit him," the MEA official said. 
Yesterday, Indian High Commissioner Gautam Bambawale had handed over to Pakistan an appeal by Jadhav's mother to initiate a process to get his conviction overturned. 
In the petition, Jadhav's mother had made a request for the intervention of Federal Government of Pakistan for his release and expressed the desire to meet him. 
Bambawale, who met Foreign Secretary Tehmina Janjua, had also made a fresh request for consular access to Jadhav.
As per the appeal system in Pakistan, a death row convict has to move an appellate court within 40 days of pronouncement of the verdict. 
Earlier on April 14, Bambawale had met with the Pakistan Foreign Secretary and expressed India's concern regarding the whereabouts and health condition of Jadhav. 
Jadhav was given death sentence by the Field General Court Martial earlier this month, evoking a sharp reaction in India which warned Pakistan of consequences and damage to bilateral ties if the "pre-meditated murder" was carried out.