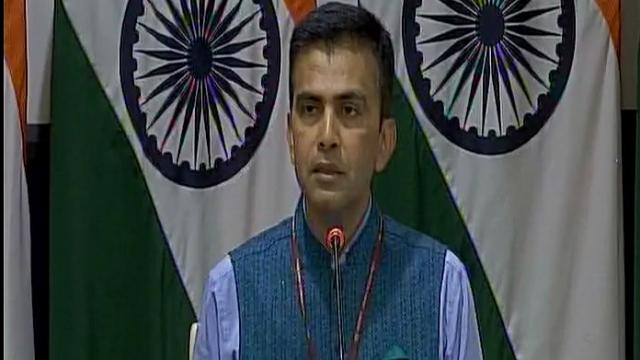 Expressing concern over announcement of elections in the Maldives without allowing democratic institutions to work in a free and transparent manner, India on Thursday made it clear that it wants "credible restoration" of the political process and the rule of law in the island nation before the elections are conducted. 
 "The announcement of elections in the Maldives at a time when the democratic institutions, including the Majlis and the judiciary, are not allowed to function in a free and transparent manner is indeed a matter of concern," MEA spokesperson Raveesh Kumar said. 
The MEA spokesperson said that It is important that a conducive atmosphere is created for holding free and fair elections in the Maldives .
He also added that India was closely following the evolving situation in the country. 
Amid political instability in the country, the Maldivian government announced that presidential elections will be held in September. 
Ties between India and the Maldives nose-dived after Maldivian President Abdulla Yameen declared emergency on February 5 following an order by the country's Supreme Court to release a group of opposition leaders, who had been convicted in widely criticised trials. 
The emergency was lifted 45 days later. 
Last month, a Maldivian court sentenced the island nation's former president Maumoon Abdul Gayoom as well as the chief justice of its supreme court to long prison terms, which was criticised by India. 
Since the beginning of the political crisis in the Maldives, India has repeatedly urged the Maldivian government to allow all institutions, including its Supreme Court and Parliament, to function in a free and independent manner, and to permit genuine political dialogue between all political parties.
(With PTI inputs)