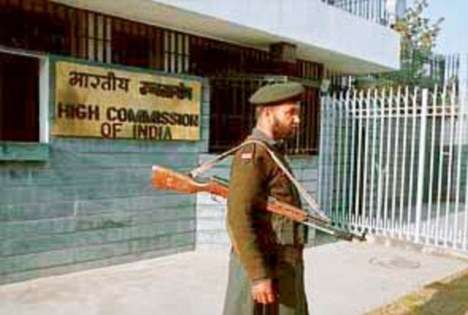 In yet another sign of growing bitterness between India and Pakistan over recent developments in Kashmir, New Delhi today asked all its embassy staff in Islamabad to withdraw their kids from local schools and to send them back to the country for security reasons.
India has declared Pakistan a "No School-Going Mission," asking the staff members of the Indian High Commission (IHC) to either return or send their school going children back to India.
The decision by the Indian authorities would compel many staffers of the IHC, in Islamabad, to return for the sake of the education of their children. In case they wish to continue to serve the IHC, they must send their children back to India.
Pakistan's Daily Times reported that even when the schools reopen after summer vacations, students of Indian diplomats would not resume their studies in Pakistan.
One of the major concerns is the security of the students. Since the attack on the Army Public School in Peshawar in 2014, the Indian authorities have been planning to declare Pakistan a "No School Going Mission".
Another reason which might have forced the Indian authorities to take this step is the restriction on the free movement of the Indian students. For school trips planned outside Pakistan, these students have to seek prior approval from the Pakistani Foreign Office.
Around 50 children of the IHC staff members were enrolled in the International School of Islamabad (ISOI), popularly known as American School. The school is one of the two education institutions where the Indian government allows the IHC staff members to get their children enrolled for education.
Around 10 children of the IHC staff members are enrolled in Roots International School.