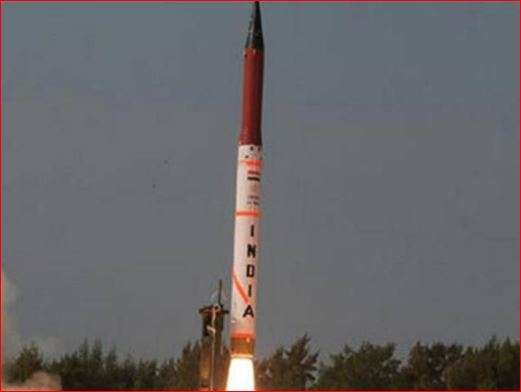 India has added around 10 more nuclear warheads to its existing arsenal, according to the annual report of the Stockholm International Peace Research Institute (SIPRI).
The SIPRI report says that India has added these ten nuclear warheads to its arsenal, which was estimated at 110-120 in 2016.
Referring to India's decision to build six fast breeder reactors over the next 15 years, the SIPRI report said that New Delhi is gradually expanding the size of its nuclear weapon stockpile as well as its infrastructure for producing nuclear warheads. 
The report added that the planned construction of six breeder reactors will significantly increase India's capacity to produce plutonium for weapons.
It also pointed out that India has so far not released any official figures of its warheads even though it continues to follow the principle of minimum credible deterrent in addition to the no-first use policy.
The report also said that India's first indigenously built nuclear-powered submarine INS Arihant is capable of carrying two-stage 700-kilometre range Submarine-launched ballistic missile (SLBM).
The report also mentioned that India is developing a more advanced SLBM that will have a range of up to 3,500 kilometres.