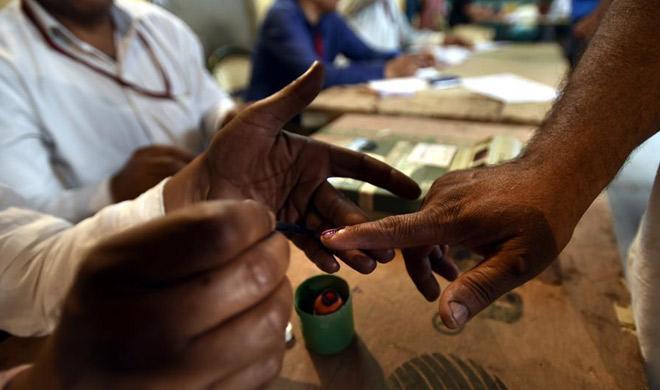 Many Indians take pride and flaunt their fingers with indelible ink after they cast their votes in elections, people living in naxal effected areas are frightened to show their fingers after voting as it might invite punitive action by the naxals.
The idea of using indelible ink came when the country's election commission was having a tough time dealing with identity theft and to prevent multiple votes by the same person.
 It became necessary as they discovered that there were fraudulent and multiple voting.
The commission reached out to the National Physical Laboratory of India to find a solution to the problem.
A team of scientists led by Dr. M.L. Goel devised the indelible ink. 
The ink was first used during India's third General Elections in 1962. Indelible ink has been used in every General Election since.
Indelible ink is made of a chemical compound called silver nitrate and is sometimes also used when countries replace their currency. 
The ink when applied to the skin and exposed to ultraviolet light, leaves a mark that is almost impossible to wash off.
In some countries, the little finger is stained others apply the stain to the pointer finger or the thumb.
The voter's ink is applied in a number of different ways, depending on the country and election jurisdiction.
Some countries have the voters dip his/her hand in the ink. In others, the ink is sprayed on, painted on with a brush or stick, or applied with a felt tip pen.
Mysore Paints and Varnish Ltd, the sole manufacturer of the ink was founded in 1937 by Maharajah Krishnaraja Wadiyar IV, one of the richest men in the world at the time.
Since then it has been used in every local and national Indian election, as well as in key elections across the world.