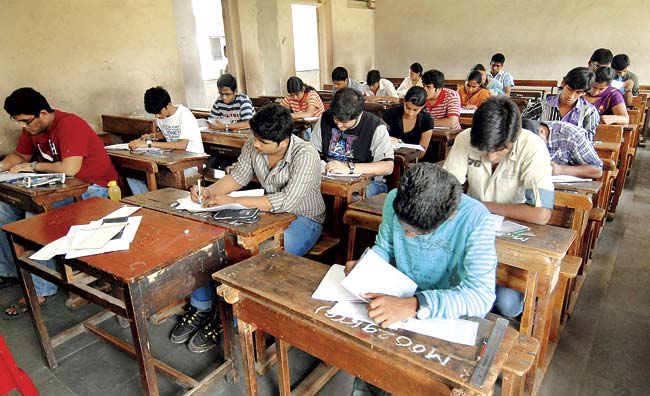 In a significant decision, the Maharashtra government has announced that no student appearing for SSC board exams will be marked as "failed" in his/her marksheet.
Instead, they would be now accommodated in various skill development courses.
The government took this decision after 24,332 students were declared "failed" in SSC re-examinations on Tuesday.
"They won't be marked as failed. Their marksheets would instead say that they are eligible for a skill development course," Maharashtra Education Minister Vinod Tawde was quoted as saying by The Indian Express.
Tawde further said that a one-to-one session will be held with each of these students to identify their respective areas of interest and they would be offered enrolment in state-run Skill Development Centres based on their feedback.
He also announced that the diploma acquired by these students after completion of the course will be treated on par with HSC studies.
Explaining the rationale behind the government's decision, Tawde said,  "If five out of 15 students in a village fail their SSC exams, they would feel left out since the others would soon go to colleges. Now, even they would have the option of attending these colleges that teach skill development. No student from the state board would be failed from now onwards."
The minister also said that another 50,000 students, who had earlier failed to pass the SSC exams, would also be accommodated in such courses.