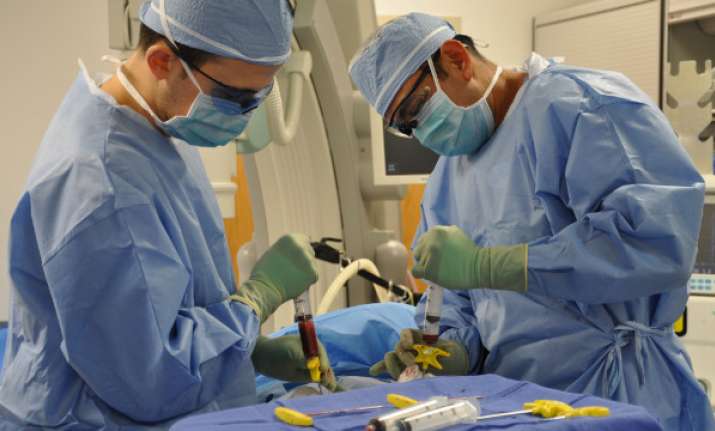 An 8-month-old boy Rayan, a native of Pakistan, has become the youngest bone marrow donor in India after donating bone marrow cells to his elder sister Zeenia. 
According to an India Today report, the toddler saved his sister's life who was suffering from Hemaphagocytic Lymphohistiocytosis (HLH), a rare disease in which bone marrow produces some abnormal cells which eat up the normal cells.
Because of the disorder, Zeenia was suffering from high fever, low blood count and enlargement of spleen as well as liver and bone marrow transplant was the only option to save her life. 
However, doctors in Pakistan were a bit wary of considering Rayan as the donor even though he was a complete match. 
While searching for a cure for their daughter, Zeenia's parents learnt about Narayana Health City in Bengaluru. 
The family came down to Bengaluru all the way from Sahiwal in Pakistan in August and contacted Dr Sunil Bhat, senior consultant and head of pediatric hematology, oncology and bone marrow transplant. Doctors at Narayana found Rayan fit and perfect to be the donor. 
"We could not take the entire lot at once as we wanted the process to be safe for the donor as well. So we took the bone marrow cells twice, at an interval of 6 weeks," India Today quoted Bhat as saying. 
Dr Bhat, who has conducted over 1,000 bone marrow transplants across the world, said that in his experience, Rayan is the youngest donor and possibly, the youngest in India as well. 
Now that after the transplant, Zeenia is fine and is recovering fast, her father Zia Ulla said that he is relived after months of tension and can now head back home to Pakistan with peace of mind. 
He also said that when they first came to Bengaluru, they were not sure if the transplant would be successful and whether their daughter would survive. 
"After five months of treatment, we are now relived. She is in good condition. The team of doctors at Narayana Health have been very kind and professional all throughout," said Zia.