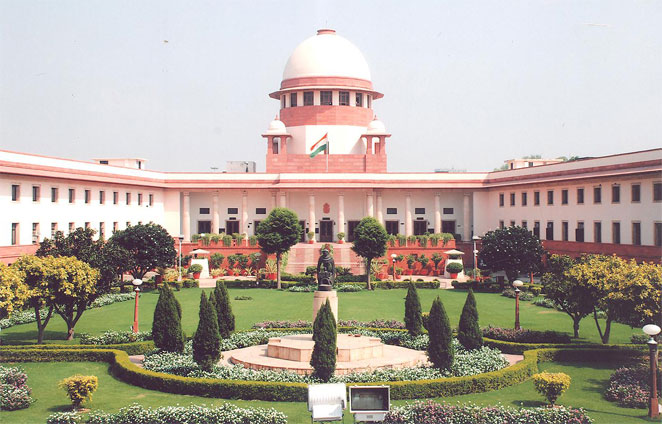 In a significant move, the Supreme Court, after years of reluctance, has finally allowed the camera to enter the country's courtrooms. 
The apex court, on Tuesday, directed all high courts to ensure that CCTV cameras, without audio recording, are installed inside courtrooms in at least two districts in each state and Union territory, to begin with.
"We direct that at least two districts in every state UT, CCTV cameras (without audio recording) may be installed inside courts and at such important locations of the court complexes as may be considered appropriate. Monitor thereof may be done in the chamber of the concerned district and sessions judge. Location of district courts and any other issue concerning the subject may be decided by the respective high courts," a bench of Justices A K Goel and U U Lalit was quoted by Times of India as saying. 
However, the Supreme Court has barred access of the video footage to lawyers, litigants and general public through the Right to Information (RTI) Act. 
"We may make it clear that footage of the CCTV cameras will not be available under the RTI Act and will not be supplied to anyone without the permission of the concerned high court. Installation may be completed within three months from today," the court ordered. 
The order on the judicial side has come following several rounds of deliberations between the Central government and the top judiciary on the issue of audio-video recording of court proceedings.
Recently, Union law minister Ravi Shankar Prasad had written to CJI J S Khehar, requesting him to "consider taking up the issue of audio-video recording of court proceedings on a pilot basis to start with, at least in some of the district courts".
Earlier, many PILs demanding audio-video recording of proceedings had also been dismissed even though Law Commissions have made recommendations favouring audio-video recording. 
The concerned high courts will be responsible for installation of cameras and their working, while District and Session judges have been asked to monitor the courtroom proceedings in their chambers. 
The bench added that only such small states and union territories where the high court felt that installation of CCTV cameras was not possible at the moment would be exempted from its order.
The order came on a petition moved by a man, who had sought audio-video recording of the trial proceedings of his matrimonial dispute to ensure a fair trial and that he was even willing to bear the expenses of installing such cameras.