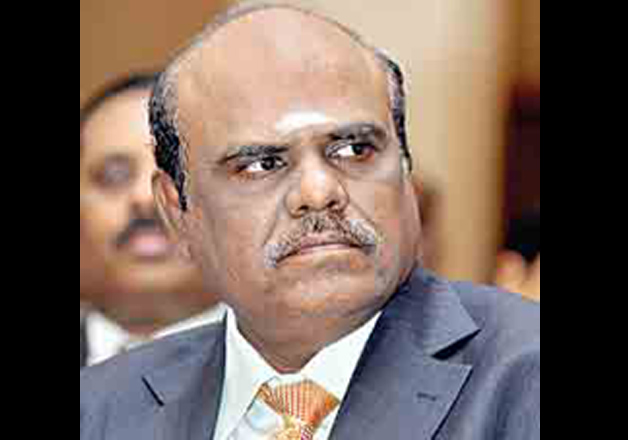 In the first such instance, the Supreme Court on Wednesday withdrew all judicial and administrative work from Justice CS Karnan, who is facing contempt of court charges for his remarks against the judicial fraternity.
The seven-judge SC bench, headed by Chief Justice of India JS Khehar, has directed Justice Karnan to return administrative/judicial files in his possession to the Registrar General of the Calcutta HC.
The apex court, also issued a contempt notice to the sitting judge of the Calcutta HC and also asked him to be present in person on the next date of hearing on February 13. 
On Tuesday, Chief Justice of India JS Khehar, in an unprecedented move, decided to initiate contempt of court proceedings against a sitting Calcutta High Court judge who in recent months lashed out at his colleagues, accusing them of corruption.
There have been instances when the CJI, after receiving inquiry reports against a sitting judge, has recommended to Parliament to initiate proceedings for the removal of erring judge. But this is the first time that a constitutional court has initiated contempt of court proceedings against a judge of the SC or HC. 
In 2015, Karnan had threatened contempt of court proceedings against Chief Justice Sanjay K Kaul, who has now been recommended by the collegium to be appointed as a judge of the SC.   
Karnan had accused Kaul of interfering in his judicial work and sought a CBI probe into the alleged forged educational qualification of another HC judge. 
He had also alleged that he is prosecuted for being a Dalit. Moreover, the judge has already challenged the SC collegium recommendation to transfer him out of his parent high court – Madras – to Calcutta. He will appear in the apex court on February 13 to argue the case himself. 
On January 23, Karnan stirred a fresh controversy when he sent a letter to the Prime Minister. In the letter, he said that "high corruption in the judiciary is still being perpetrated in an arbitrary fashion and without fear". Karnan added that the charges levelled by him must be probed.