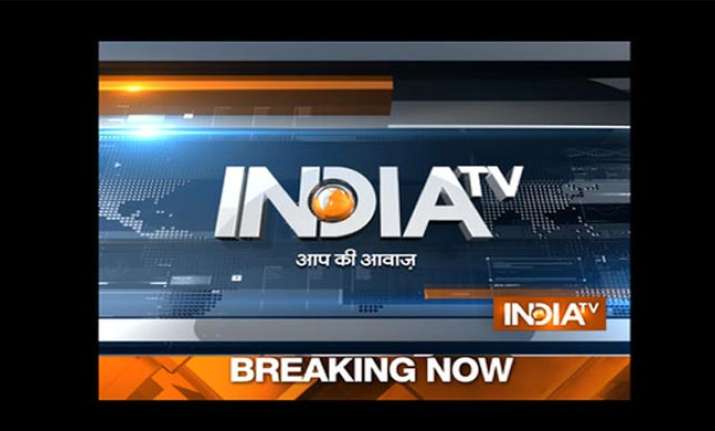 National News
Modi signals economic warfare, India to review Most Favoured Nation status to Pakistan
The Uri attack has sent the government into an overdrive to measure India's options – strategic, economic and diplomatic – to squeeze Pakistan. A day after Prime Minister Narendra Modi reviewed the 58-year-old Indus Waters Treaty, he has now decided to review the 'Most Favoured Nation' status granted to Pakistan.
NIA probe confirms Uri attack originated from Pakistan, slain terrorist identified as resident of Muzaffarabad in PoK
Making a significant headway in the investigations into the terror attack at the Army camp in Jammu and Kashmir's Uri, probe agencies have been able to identify one of the four slain terrorists as Hafiz Ahmed from Dharbang, Muzaffarabad in Pakistan occupied Kashmir (PoK).
Cauvery row: SC asks Karnataka to release 6,000 cusecs of water for three days to Tamil Nadu
The Supreme Court on Tuesday directed Karnataka to release 6000 cusecs of water from Cauvery river for three days to Tamil Nadu, days after Chief Minister Siddaramaiah government decided to defer the earlier order of the apex court.
After wife and daughter, tainted ex- bureaucrat BK Bansal commits suicide along with son
Former bureaucrat B K Bansal, who was facing a CBI probe in a corruption case, today committed suicide along with his son at their Madhu Vihar residence in New Delhi.
Uri attack: India summons Pakistan envoy Abdul Basit, says cross-border terrorist attacks 'unacceptable'
For the second time within a week, India on Tuesday summoned Pakistan high commissioner Abdul Basit and handed him with proof of the cross-border origins of Uri terror attack, Ministry of External Affairs said today.
International News
No mention of Hafiz Saeed, LeT or JuD in Pak's 'crackdown' on terrorist bank accounts
Pakistan's apparent move aimed to showcase its clampdown on terror financing has gaping holes. Faced with international pressure on acting against terrorists operating from its soil, Pakistan today said it has decided to freeze the bank accounts of over 2,000 individuals listed on the Fourth Schedule of the Anti-Terrorism Act (ATA) 1997.
Hillary Clinton wins the first US presidential debate with 62 pc votes: Poll
Democratic presidential candidate Hillary Clinton emerged as the clear winner following the first US presidential debate today.
India, China hold first high-level dialogue to combat terror
At the first high-level dialogue to deal with terrorism, India and China reached an 'important consensus' and discussed the ways to enhance regional security and cooperation to combat terror.
Business News
Call drops due to your under-preparedness, Airtel says in letter to Reliance Jio
New Delhi: Amid allegations and counter allegations over the issue of interconnectivity, India's largest telecom operator Airtel has blamed Reliance Jio for network connectivity issues and call failures, saying they are due to the Mukesh Ambani-led company's own "under-preparedness", insufficient testing efforts and acquiring a large number of customers at the pre-launch stage itself. 
Tejas, Hamsafar, Antodaya Express trains among 30 new entrants to Indian Railways starting Oct 1
Indian Railways is all set to add 30 new trains to its new timetable starting October 1.PTI reported that New Delhi-Chandigarh Tejas Express, Anand Vihar-Gorakhpur Hamsafar Express and Howrah -Ernakulam Antodaya Express are among the new services which will be part of the much-awaited new railway timetable.
'Anmol Effect': Anil Ambani says his son has brought tremendous luck to Reliance Capital
Relaince Capital chairman on Tuesday introduced his son Anmol to the company's shareholders as a newly-inducted director on the board and said he has already brought "tremendous luck" to the financial services firm.
Entertainment News
Revealed: Is this Ranveer Singh's look from Sanjay Leela Bhansali's 'Padmavati'?
There hasn't been any official confirmation about Ranveer Singh being a part of Sanjay Leela Bhansali's upcoming magnum opus 'Padmavati'. However, Ranveer's recent pictures on social media are somehow dropping major hints about him being roped in for the periodical drama.
Makers of Dhoni biopic steer clear of controversy, won't name Ganguly, Dravid and Laxman
Makers of the much-anticipated 'MS Dhoni: The Untold Story' do not appear to have the movie embroiled in any sort of controversy. A clear indication of this came when director Neeraj Pandey decided to edit a scene that had a mention of Indian cricketing stalwarts Saurav Ganguly, VVS Laxman and Rahul Dravid.
Confirmed! Akshay Kumar is NOT a part of Omung Kumar's 'Five'
Bollywood actor Akshay Kumar has denied being a part of Omung Kumar's upcoming directorial 'Five' owing to his busy schedule.
Sports News
India look to reclaim No. 1 Test ranking from Pak with Eden Gardens win against New Zealand
Virat Kohli-led Team India will reclaim the Test rankings top spot from Pakistan if they win the second Test match against New Zealand at the Eden Gardens in Kolkata.
Rio silver yields gold for PV Sindhu, shuttler enters Rs 50 cr deal with sports management firm Baseline
In what is being pegged as the biggest deal for a non-cricketing sportsperson in India ever, Rio Olympic silver medallist PV Sindhu has signed a three-year agreement with sports management company Baseline in a deal that could go up to Rs 50 crore.
Anurag Thakur slams Sandip Patil for spilling beans about Sachin Tendulkar
BCCI chief Anurag Thakur today slammed former selection committee chief Sandeep Patil, saying it was "unethical" on his part to reveal certain confidential details about Sachin Tendulkar, M S Dhoni and others after his tenure ended earlier this month.