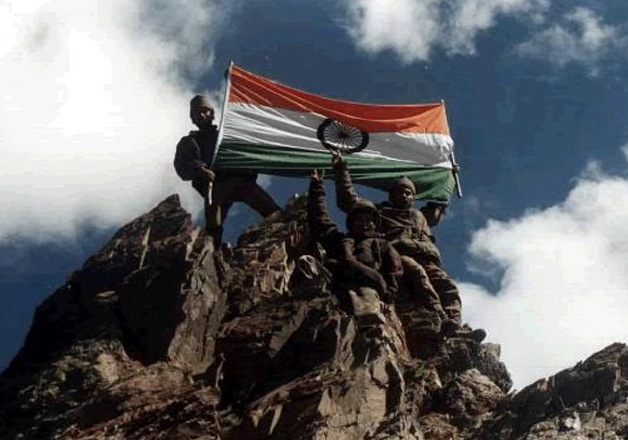 New Delhi: The Indian Air Force (IAF) had chalked out plans to bomb tactical as well as strategic locations deep inside Pakistan during the 1999 Kargil War. But the NDA government led by Atal Bihari Vajpayee at that time never gave orders to execute the plans and conveyed strict orders not to cross the LoC under any circumstances.
According to a report in NDTV, which claims to access official documents of the IAF, after the talks between India and Pakistan failed, a detailed plan with assigned targets, final route maps were finalised. Arms were allotted to fighter pilots along with Pakistani currency, for use if they had to eject on the other side of the LoC and arrange an escape.
In 1999, talks between then foreign minister Jaswant Singh and his Pakistani counterpart Sartaj Aziz failed to take off. Aziz was told to withdraw Pakistani intruders from the Kargil mountains, abandon the demand for redrawing the LoC and restore the status-quo by accepting the LoC. But Aziz went back after a failed visit to New Delhi to negotiate the war.
Sensing that the talks ended inconclusive, the government prepared for the attack and called all pilots and on May 26 the IAF launched air strikes against the infiltrators.
The report said that that then IAF chief Air Chief Marshal AY Tipnis had asked the government to allow fighter pilots to slightly cross the LoC to launch attack on Pakistani bases. But the Cabinet Committee on Security had on May 25 categorically rejected his request and directed that fighter jets must not cross the LoC.
India's restraint put tremendous international pressure on Pakistan to withdraw from the Kargil and stopped a full-fledged war between the two nuclear-armed countries.
"The PM (Vajpayee) straightened up in his chair and said firmly, 'Please don't cross the LoC. No crossing the LoC'," recalled then IAF chief AY Tipnis later.
Throughout the conflict, the IAF, which supported the troops, under 'Operation Safed Sagar' used MiG-21, MiG-27 and Mirage-2000 fighters to fire rockets and missiles at the Pakistani positions and that only from the Indian side of the LoC.
The Indian Army in the last week of July had launched its final attacks and on 26th the fighting ceased. Pakistan had to withdraw under international pressure and due to pressure from continued fighting at battle front and left India in control of all territory south and east of the LoC, as was established in July 1972 as per the Simla Agreement.