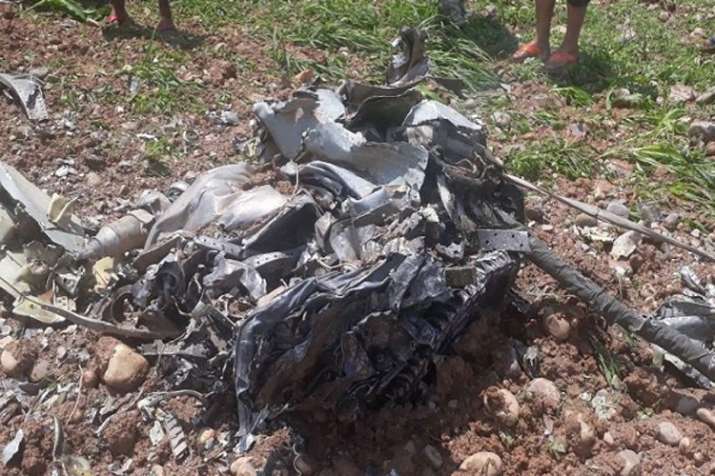 A MiG-21 fighter jet of the Indian Air Force has crashed in Himachal Pradesh's Kangra district. The pilot of the jet is reported to be missing. According to initial reports, the aircraft had taken off from Pathankot air base in Punjab on a routine sortie and crashed in Patta Jattiyan in Jawali subdivision of Kangra district. 
Two IAF helicopters have landed at the crash site with Air Force personnel who are conducting preliminary investigations. 
We express deep grief at the martyrdom of a brave air warrior.
At1220 hrs today, a MiG21 of @IAF_MCC ,airborne from Pathankot Airfield for a test, crashed near Pathankot. Our heartfelt condolences to the family of brave pilot Sqn Ldr Meet Kumar, who we lost in the fateful crash.

— Raksha Mantri (@DefenceMinIndia) July 18, 2018
"Today afternoon a MiG-21 aircraft, which was on a routine sortie crashed at 1321/hr in Kangra district of Himachal Pradesh. The aircraft had got airborne from Air Force Station Pathankot at 1220/hr. The pilot sustained fatal injuries during the accident. A Court of Inquiry has been ordered to establish the cause of the accident," read an official statement.
The Russian-origin fighter aircraft has been often referred to as the "flying coffin" and "widowmaker" due to its poor safety record.
MiG-21 Indian aircraft coming from Punjab's Pathankot crashes in Patta Jattiyan in Jawali subdivision of Himachal Pradesh's Kangra district. Pilot is missing. Rescue team on the way. More details awaited pic.twitter.com/093Psw4HEj

— ANI (@ANI) July 18, 2018
The Indian Air Force is already in the process of phasing out the aging fleet of Mig-21s. The IAF is replacing MiG-21s with modern fighter jets such as Sukhoi SU-30MKI and home grown Light Combat Aircraft (LCA) - Tejas.
Over the years, the IAF has inducted a total of 946 MiG-21s in its fleet and 476 of them have been lost in various accidents over the past 45 years.