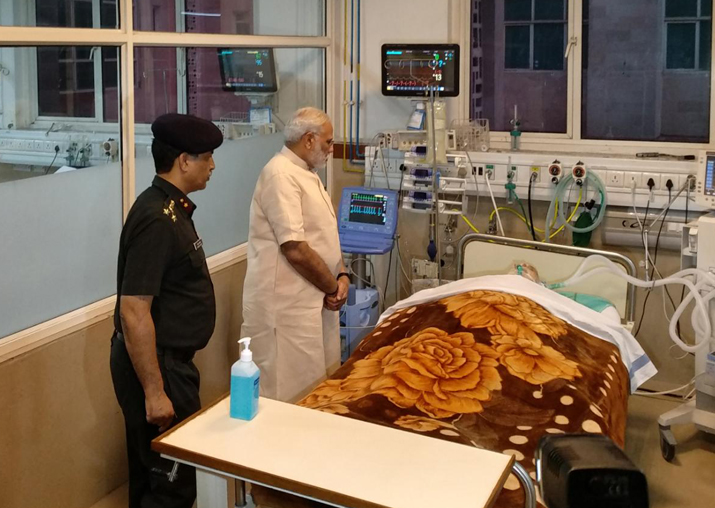 Prime Minister Narendra Modi today visited the Army Hospital Research and Referral Hospital here where Marshal of Indian Air Force Arjan Singh has been admitted in a critically condition.
In a statement issued earlier today, the IAF said that Defence Minister Nirmala Sitharaman also visited the former IAF Chief in the hospital.
"Marshal of IAF Arjan Singh is critically ill and in Army Hospital R&R. Hon'ble RM Smt Nirmala Sitharaman visited him in the hospital," the IAF said in a tweet.
Arjan Singh, 98, the only officer of the IAF to be promoted to five-star rank, was admitted to the Army's Research and Referral hospital this morning. He was appointed Chief of Air Staff on August 1, 1964. He was the first Air Chief who kept his flying category till the CAS (Chief of Air Staff) rank.
He was admitted to the hospital after he complained of uneasiness.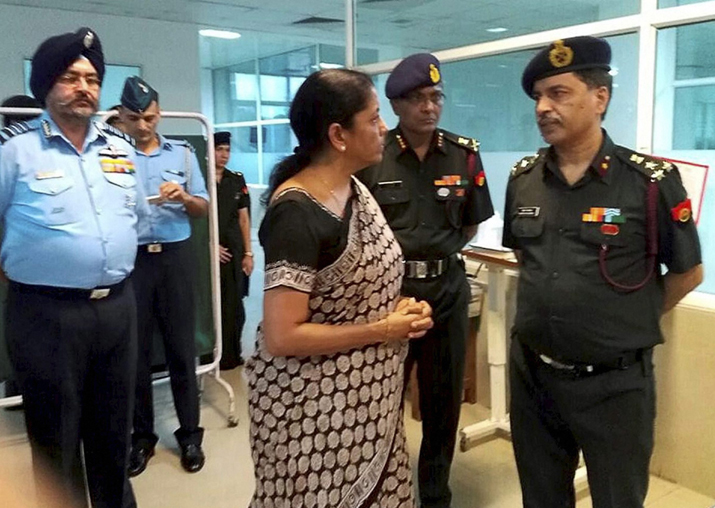 An icon of the Indian military history, Singh had led a young IAF into the war in 1965 when he was hardly 44 years of age. In 1965, when Pakistan had launched its Operation Grand Slam with an armoured thrust targeted at the vital town of Akhnoor, Singh led the Indian Air Force through the war with courage, determination and professional skill. He inspired the IAF to victory, despite the constraints imposed on a full-scale use of air force combat power.