Follow us on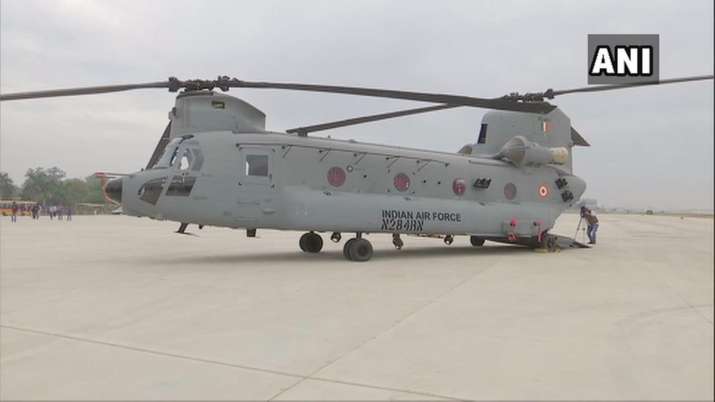 The Indian Air Force (IAF) on Monday inducted the first unit of four Chinook helicopters. The Boeing CH-47F is an advanced multi-mission helicopter for the U.S. Army and international defense forces. 
Here are lesser known facts about Chinook:
It took its first flight on 21 September 1961 and was introduced to service in 1962.
It contains a fully integrated, digital cockpit management system, Common Aviation Architecture Cockpit and advanced cargo-handling capabilities that complement the aircraft's mission performance and handling characteristics.
Its name, Chinook, is from the Native American Chinook people of modern-day Washington state.
The Chinook is a multi-mission aircraft in use by U.S. Army, U.S. Army Reserve, National Guard, and more than 19 countries, including Canada, the United Kingdom, Netherlands, Japan, Italy, Greece, Spain, South Korea, Australia, and the United Arab Emirates.
Over 1,200 number of chinook is built as of 2012.
It costs 38.55 million USD per unit.
The Chinook is a true multi-role, vertical-lift platform. Its primary mission is transport of troops, artillery, equipment, and fuel.
The current CH-47F/MH-47G modernization programs will ensure this tandem rotor helicopter remains in the Army fleet through the 2030s.
Chinook is the helicopter of choice for humanitarian disaster-relief operations, in missions such as transportation of relief supplies and mass evacuation of refugees.
Chinooks serve the armed forces of 19 countries around the world.
WATCH VIDEO: