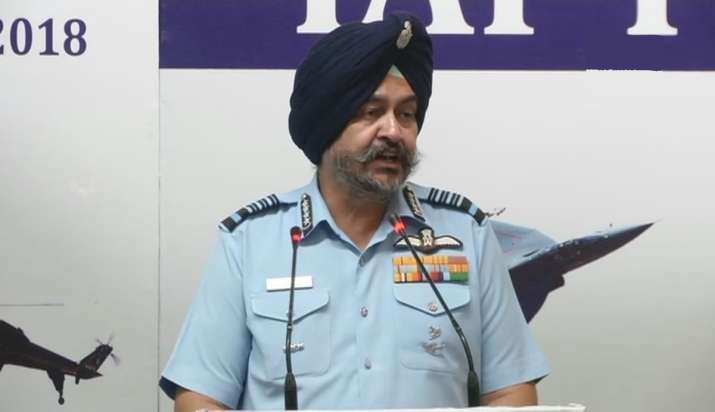 Air Force Chief Birender Singh Dhanoa on Wednesday said that Government of India procured Rafale jets and S-400 missiles to enhance IAF's capability. He also justified the inter-government deal in the case by quoting precedence. 
"By providing the Rafale and S-400, the government is strengthening the Indian Air Force to counter the short falls of our depleting numbers," Dhanoa told media in New Delhi. 
He further added that inter-govt agreement for buying fighter jets like in the case of Rafale was not a first. IAF chief BS Dhanoa said that in the past two squadrons of MIG 29 and 2 of Mirage fighter jets were bought in 1980s under the same umbrella to meet demands of an emergency.
Also read | Chinese troops entered Indian territory in Uttarakhand thrice in August: Sources
Urgent need to modernise
The Air Force chief said that Indian armed forces are operating in a unique environment as we are surrounded by two nuclear neighbours. "No country is facing the kind of grave threat that India is confronted with," he added. 
Claiming that India's neighbours were undertaking rapid modernisation of their air force, BS Dhanoa said that India also needs to 'match the adversary so we can fight the two fronts'.
"Our neighbours are not sitting idle. China is modernising its air force significantly. Pakistan has 30 squadron and is upgrading F16s. China is also developing 5 gen fighters," the Air chief said, adding that India should have at least 42 squadrons but we only have 31 squadrons thus we need more to maintain the balance and be battle ready. 
By providing the #Rafale and S-400, the government is strengthening the Indian Air Force to counter the short falls of our depleting numbers: Birender Singh Dhanoa, Air Force Chief in Delhi pic.twitter.com/kUesqUuMNr

— ANI (@ANI) September 12, 2018