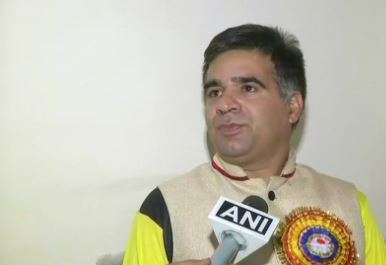 The Bharatiya Janata Party's (BJP) Jammu and Kashmir (J&K) state chief Ravinder Raina on Thursday said that he has been receiving threats from across the border. "I have informed the concerned authorities and the Governor about the threats I have been receiving for the past few months. Even today I received a threat call from Karachi," Raina told news agency ANI.
Raina's complaint has come just a few days after the BJP announced that it is walking out of the alliance with Mehbooba Mufti's Peoples Democratic Party (PDP) in Jammu and Kashmir.
Announcing the party's decision, Ram Madhav said that the Mehbooba Mufti government failed to control rising terrorism and radicalisation in the state despite all help from the Modi government at the Centre.
"It has become untenable for the BJP to continue in the alliance government in the state. Keeping in mind that Jammu and Kashmir is an integral part of India and in order to control the prevailing situation in the state, we have decided that the reins of power in the state be handed over to the governor," Ram Madhav said at a press conference in New Delhi.
Jammu and Kashmir is presently under Governor's rule.
YOU MAY ALSO LIKE TO READ
OPINION: Survival is the first challenge for journalism in Kashmir