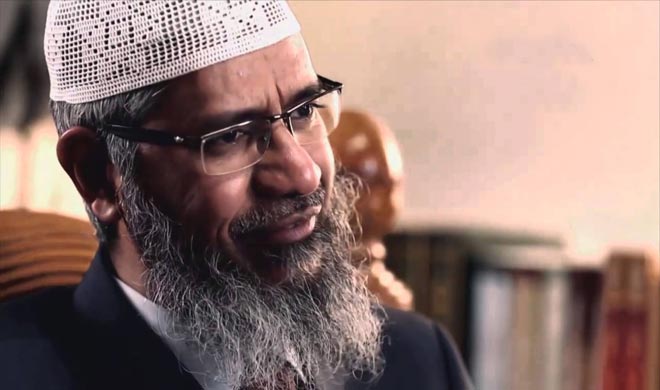 Mumbai: In the midst of several controversies over his preachings and alleged influence on terrorists, Islamic preacher Zakir Nair today said he will not return to India this year. Naik held a press conference via Skype earlier today where he denied allegations of having inspired some of the Dhaka attackers through his speeches.
Naik, who claimed during the presser that he was a 'messenger of peace', later stated that he would not return to India this year.
Naik, in his introductory remarks while addressing the media, condemned the terror attack in Nice that killed more than 80 people.
To a question on whether he supports suicide bombing or not, he replied, "Suicide bombing where innocents are killed is haraam. But as tactic of war, it is permitted, say many scholars."
He also slammed media for changing the meaning of his teachings saying, "My answers are altered and have misguide people. Those who do that should be held responsible."
"Why are you relying on a doctored clip, or an answer which is out of context? I challenge you to show my any unedited clip. I challenge you to show me any unedited answer of mine where I have not condemned suicide bombing of the kind that is happening," he added.
He went on to claim that it is "only" Quran which says killing of innocents are crime.
"Chapter 5, verse 32 of the Quran says killing innocents is crime. No scripture other than Quran says one innocent killed is killing humanity," Naik said.
"There are some preachers who misguide youth that killing innocents will get you into paradise," Naik added.
When asked about joining the ongoing probe ordered against him by the government in India, he said, "No official or government authority has approached us with any query. So far, I've had no problem with Indian government, police."
On banning of Peace TV, he said, "Ban can only be if the country has given downlinking permission given. When India hasn't given (the permission), then what ban?"
Naik, who enjoys a huge fan following on social media, came under the scanner of the government amid allegations that funds from abroad received by his foundation have been spent on political activities and inspiring people towards radical views.
Meanwhile, the investigating agencies have gathered pace in their probe against him.