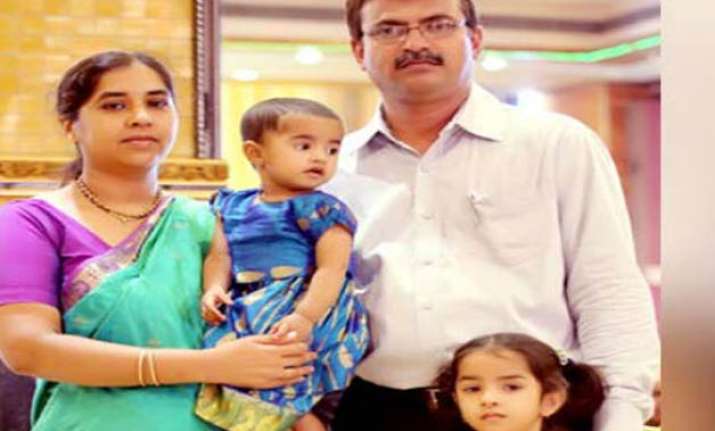 Hyderabad: In a hair raising incident, two little girls 8-year-old Ashwika and 2-year-old Anwishka were allegedly killed by their own mother in Hyderabad on Wednesday evening.
According to the reports, Rajini Chutke, the mother of the two has been taken into custody for allegedly slitting the throats of her daughters using a broken jam jar.
On being interrogated, the accused revealed she killed her daughters because they were being abused by their father,Vinay Chutke.
She even messaged her friends that she had killed her daughters to "liberate" them from abuse and harassment, said police
The father, Vinay Chutke got to know about this troublesome incident when he returned home from his gift shop in Begumpet at 9:45 pm.
He found his daughters lying dead under the bed and bathroom respectively. The doors were open and his wife was also missing.
Chutke immediately approached the police. Rajini returned home soon after and reportedly confessed that she has killed her daughters. 
She had allegedly attempted suicide at the Hussainsagar lake.
"She went to the Tank Bund area to cleanse herself after killing the girls and returned home and surrendered,'' senior police officer Prakash Reddy told reporters.
Rajini had suspected her husband for six months. She claimed that her older daughter had told her someone had touched her inappropriately and she appeared to tremble in fear in her father's presence, police said.
The couple had reportedly fought bitterly over the last week. They had recently shifted to Hyderabad from Maharashtra.
There is no evidence so far that proves Rajini's claims.