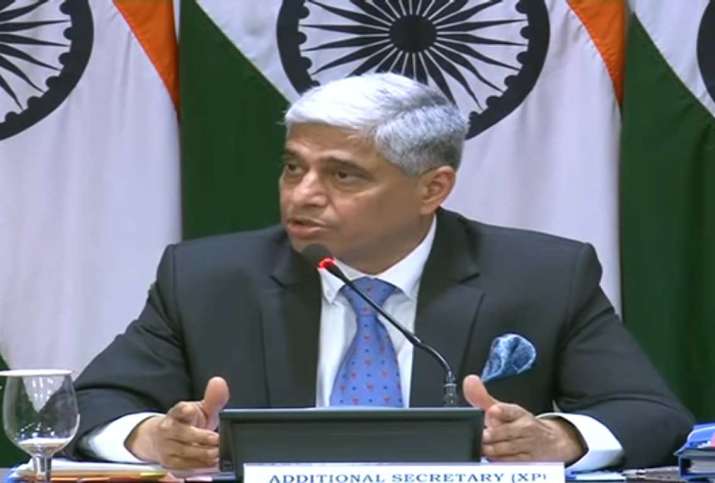 India today said it hopes that the bill to designate Pakistan as a terrorist state by two United States lawmakers will be treated with utmost seriousness.  
The 'Pakistan State Sponsor of Terrorism Designation Act (HR 6069) has been moved by two US lawmakers- Republican Ted Poe and Democrat Dana Rohrabacher- in the US House of Representatives to designate Pakistan a state sponsor of terrorism. 
Responding to a question on the development, Ministry of External Affairs spokesperson Vikas Swarup today said, "Surely it will be treated with the utmost seriousness".  
Reacting to Pakistan Prime Minister Nawaz Sharif's speech at UNGA referring to the "so called dossier on Kashmir", Swarup said that there is no mention of it in UN Secretary General's statement.
He said that virtually every statement by other countries at the UN has referred to terror as main threat to peace and onus is now squarely on Pakistan to act against terror groups, who find safe havens in Pak.  
Swarup said that India does not need to provide a dossier on Pakistan's acts as the whole world is aware of Islamabad's role in promoting terror. 
In his speech at 71st session of the United Nations General Assembly yesterday, Sharif had glorified Hizbul Mujahideen commander Burhan Wani whom he hailed as a "young leader murdered by Indian forces" who has emerged as the "symbol of the latest Kashmiri Intifada, a popular and peaceful freedom movement." 
Criticising Sharif for glorifying a self-confessed militant, India said it "will not succumb to blackmail tactics of the Pakistan Government that seems eager to use terrorism as policy".  
"We just heard a speech full of threat bluster and rising immaturity and complete disregard of facts," Minister of State for External Affairs M J Akbar said at a press conference at the India's permanent mission here after Sharif's address to the UN General Assembly. 
"We heard the glorification of a terrorist. Wani is declared commander of Hizbul, widely acknowledged as a terror group. It is shocking that a leader of a nation can glorify a self-advertised terrorist at such a forum. This is self incrimination by Pakistan PM," Akbar said.