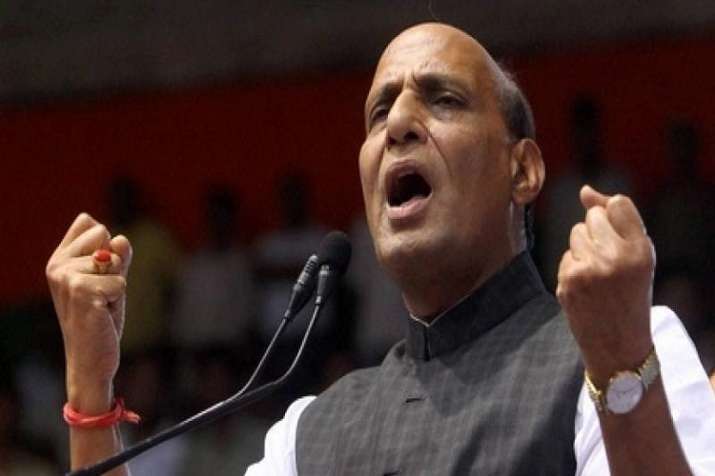 Union Home Minister Rajnath Singh has called for the inclusion of biographies of martyrs in academic curriculum so that the upcoming generation can draw inspiration from the stories of patriotism and sacrifice.
"The biographies of martyrs of freedom struggle should be included in the school syllabus so that coming  generations can draw an inspiration from their sacrifice. This will also foster patriotism," said Rajnath Singh while unveiling the statue of freedom fighter Thakur Ranmat Singh, in Kothi in Satna district in Madhya Pradesh. 
Paying tributes to the late freedom fighter, Rajnath Singh said: "He was brave and heroic. I feel proud and thankful for getting the opportunity to unveil his statue."
The Home Minister also said schools and health care centres in villages, to which the martyrs belong, should be named after them. 
Madhya Pradesh Chief Minister Shivraj Singh Chouhan and state BJP President Rakesh Singh also spoke at the occasion.